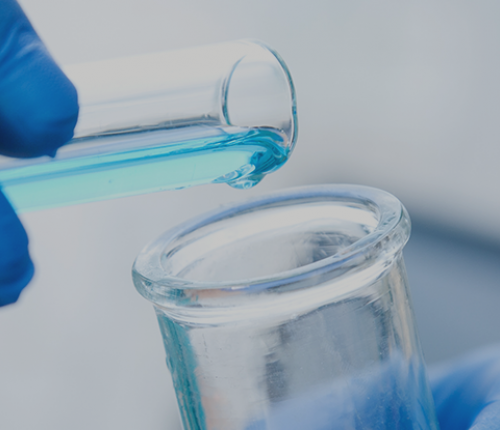 Chemistry
About the Program

The study of chemistry is the process of discovering how matter behaves and why.  By studying chemistry at Sterling College, one learns to see the fingerprint of God through this matter that makes up His creation.
Dr. Farai Kwaramba, who holds a Ph.D. in chemistry from Oklahoma State University, and has worked for both the Pollution Prevention Institute at Kansas State University and the Schwan's Food Company Inc., brings more than a solid academic background to his position.  He also brings a passion for teaching students about the multidisciplinary nature of chemistry and cutting-edge applications of chemistry in the real world.  Chemical technology to Dr. Kwaramba is an enabling utility to global society.  By diligently wrestling with questions of how science and technology can be of life giving consequence, not only to local societies but the world, he believes that teaching and advancing the discipline is a life long journey of learning.  Therefore his priority is to provide a sound common knowledge base to prepare students for relevant usage of chemistry in their careers and day to day lives.
By holding to high standards and by teaching chemistry with an understanding of faith, Dr. Kwaramba carries on a tradition of excellence in science education at Sterling College.  This long-standing tradition began under the leadership of the late Dr. Ruth Thompson, for whom the science building is named.
Licensures

Secondary Education Licensure

What Can I Do With This Major?

Chemist
Lab technician
Teacher
Attend graduate school
Attend medical school

Sample Courses

 

Faculty

Dr. Farai Brian Kwaramba
Assistant Professor of Chemistry