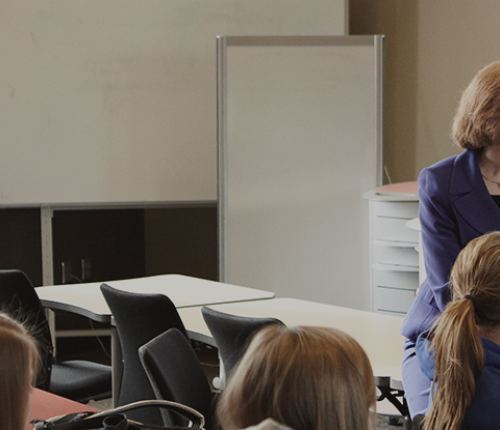 Education
About the Program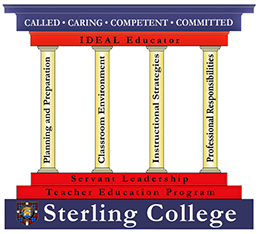 The education department of Sterling College offers a major in elementary education and a professional studies curriculum for students who are seeking secondary education licensure to teach 6-12 and PreK-12 within major subject areas. The Sterling Teacher Education Program (STEP) is responsible for all education licensure programs offered through Sterling College. Education department faculty work with faculty from other departments to plan licensure programs that meet accreditation guidelines. STEP is currently accredited by:
Kansas State Department of Education
National Council for Accreditation of Teacher Education
In conjunction with an education endorsement, a student may seek a special education minor by taking coursework offered through the College's educational consortium, the Associated Colleges of Central Kansas.
Licensure Endorsement Programs
Adaptive Special Education
Professional Education Coursework for K-6, 6-12 and P-12 licensure programs
What Can I Do With This Degree?
Teach elementary, secondary or
PreK-12 with a content area major
Sample Courses
Program Completer Data:
Assessments required for state licensure
100% pass rate on the Kansas Performance Teaching Portfolio (KPTP), since 2011
98% pass rate on PRAXIS II Principles of Teaching and Learning (PLT) exam, since 2004
95% pass rate on PRAXIS II Content Area state licensure exams, since 2004
Follow-up surveys (since 2004)
100% satisfaction rating from clinical teachers
99% satisfaction rating from cooperating teachers
97% satisfaction rating from alumni (1, 3, and 5-years after graduation)
96% satisfaction rating from employers (1, 3, and 5-years after graduation) 
Graduation rates and information for 2012-2013
100% program completers graduated within 5 years
84% program completers graduated within 4 years
3.4 average overall GPA at graduation
3.6 average professional education GPA at graduation
Job placement rate for 2012-2013
90% program completers working in the field of education (based on available data)
Additional Information