"Sound City" a great film celebrating rock 'n' roll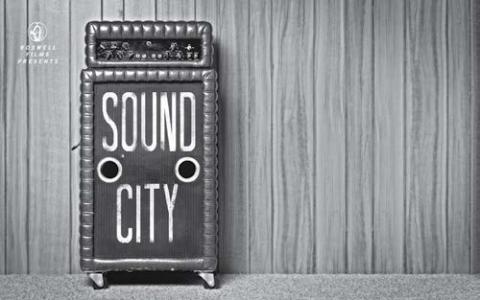 Wednesday, April 10, 2013
Last December, I had the chance to watch the 12-12-12 Sandy Benefit Concert which featured over a dozen superstar musicians rocking out and raising money to benefit victims of Hurricane Sandy. I was blown away by all these rock stars coming together for such a worthy cause, but something else happened that night: a reunion. Paul McCartney was about halfway through his set list when Dave Grohl, Krist Novoselic and Pat Smear (the surviving members of Nirvana) joined him to play the hardest rock song you will ever hear McCartney play.
This performance left a lasting impression on me, but it was not just about a Nirvana reunion, it was about something much bigger. Dave Grohl, the former drummer of Nirvana and the current front-man of the Foo Fighters, directed a documentary entitled "Sound City" and this track was part of its soundtrack. "Sound City" premiered at the Sundance Film Festival in January 2013, but I did not get the chance to watch it until March when it was released on DVD and to iTunes.
"Sound City" was awesome to say the least. The first half of the movie chronicles a small recording studio in California known as Sound City. The studio is famous for its use of analog tape to record, even after the breakthrough of digital recording, and for all of the famous albums that were recorded there. Many of the greatest artists of all time have recorded at Sound City, including Neil Young, Fleetwood Mac, Tom Petty, Cheap Trick, Foreigner, Pat Benatar, Rick Springfield, Dio, Nirvana, Rage Against the Machine, Slipknot, Nine Inch Nails, and Johnny Cash.
Many of these famous musicians are featured in interviews in the movie, along with the producers that worked on the albums. The movie begins by showing the beginnings of the studio and its first breakthrough album "Fleetwood Mac." Then it shows how digital recording began to take over and how Sound City stayed faithful to analog recording. Digital recording almost put Sound City under, but Nirvana's "Nevermind" saved the studio and began Dave Grohl's interest in the studio.
The second half of the film is about Dave Grohl's collaboration with some of these artists to record an original album for the movie with the iconic soundboard that he purchased from Sound City. Some of the artists that are featured on the album include Paul McCartney, Rick Springfield, Stevie Nicks, Brad Wilk (Rage
Against the Machine), Corey Taylor (Slipknot), Trent Reznor (Nine Inch Nails) and Josh Homme (Queens of the Stone Age).
"Sound City" is an excellent documentary that celebrates some of the greatest rock 'n' roll music that has ever been recorded. I really enjoyed the film and the soundtrack and I think that anyone who loves rock music would enjoy it. It would be a good Father's Day present for any music loving Dads out there too.