SC Theatre Presents Children's Theatre Show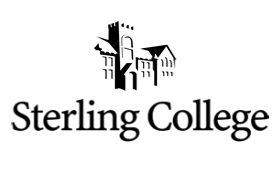 Tuesday, January 11, 2011
Sterling College Theatre Department will be performing a production of Ming Lee and the Magic Tree, a delight for all ages, on Wednesday, January 19 in Culbertson Auditorium with a matinee beginning at 1:30 pm for area school children. A performance for the general public and college students will take place later that evening at 7:30 pm. Family and groups and groups are welcome. There is no admission charge.
The show is being produced by the Sterling College Interterm course: "Children's Theatre Workshop" and is being directed by Diane DeFranco-Kling with Gordon Kling assisting with technical elements.
Ming Lee and the Magic Tree follows the story of a young prince who has been transformed into a tiger by the Jade god of China and seeks to be changed back to his princely form so he can marry his true love - the Princess of the Stars. Before he can be restored to his former self he needs to find "what makes a happy man". Along the way he finds Ming Lee and with the help of his magic tail he grants Ming Lee many wishes that Ming believes will make him happy but to no avail until Ming realizes what he really needs to be happy may have been with him all along.
The cast includes Ryan Ehresman, Wichita, Kan., as Ming Lee, Josh Matthews, Davenport, Iowa, as Moo Yuen, Mandy Nichols, Lyons, Kan., as the Princess and Mike Redondo, Mira Loma, Calif., and Samantha Davidson, Wichita, Kan., will tell the story as the Chorus. The rest of the cast is made up of Mike Danski, Venice, Fla., Lauren White, Kansas City, Kan., Jaci Knight, Grayslake, Ill., Kyle Davis, Great Bend, Kan., Amanda Xydis, Ann Arbor, Mich., Janni Ourn, Liberal, Kan., Amanda Denning, Wichita, Kan., Krisi Colburn, Clearwater, Kan., Kendall Perry, Minneapolis, Kan., and Britnie Jenkins, Cimarron Kan.