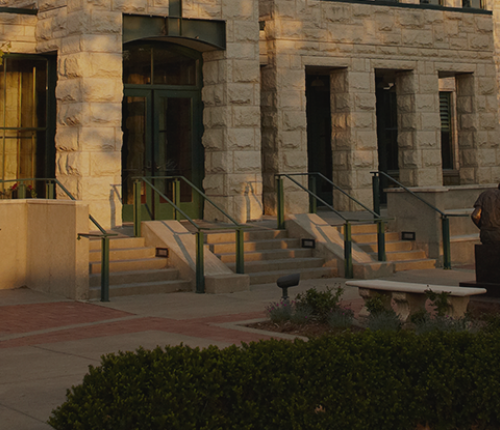 Parent FAQ
Frequently Asked Questions
How can I get information regarding my student's grades? Can I access my student's academic record?
The Family Education Rights and Privacy Act of 1974 gives college students the right to view educational records (records, files, documents, and other materials which contain information directly related to the student and maintained by the college) maintained in the Office of Academic Affairs, Office of Admissions, Office of Financial Aid, Office of Student Life and academic departments. Parents of dependent students (as defined by the Internal Revenue Service) have the same right of access to the records of their dependents. For additional or specific information, please contact the Office of the Registrar at 620-278-4280.
What can I do if my student is not doing well academically?
The Office of Academic Support Services is designed to provide students with assistance in making the most of their educational experience at Sterling College. Academic support provides diagnostic and placement testing, tutoring services, CLEP testing and other services to enhance the academic program. Students needing any form of accommodation in classes must contact academic support. The Office of Academic Support Services is located in Mabee Library. 
Where can my student purchase textbooks?
Sterling College has partnered with MBS Direct (a subsidiary of Barnes & Noble) to bring you a new and improved online bookstore. Our new online bookstore brings together the buying power of a large book retailer in Barnes & Noble, with the convenience and personal feel of a small college bookstore. Click here for more information.
How does my student choose what classes to take?
Each student at Sterling College is assigned a faculty adviser. The role of the faculty adviser is to assist the student in choosing courses each semester that will lead to the student obtaining the desired degree.
What are the general education requirements that my student must take?
All general education requirements are listed in the Sterling College Academic Catalog.
How can a student know if they are eligible for financial aid?
All questions concerning financial aid should be directed to the Office of Financial Aid. Please contact Mitzi Suhler at 620-278-4226 or by email.
What if my student does not get along with a roommate?
Each student living in a residence hall has a resident assistant who can help resolve these types of situations. If the RA is unable to handle the situation, the resident director, a professional member of the student life staff, will step in to assist.
If you have any additional questions relating to anything that your student may be experiencing on the Sterling College campus, please contact the Office of Student Life at 620-278-4232.