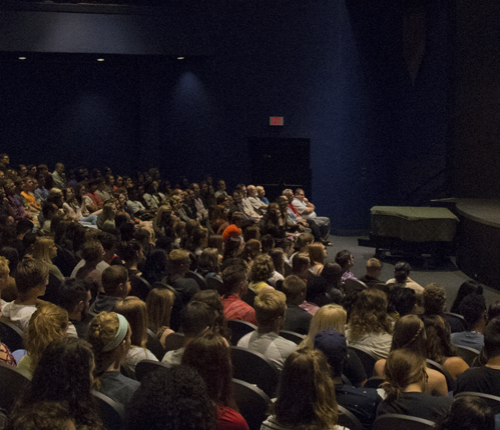 Chapel Services
CHAPEL PROGRAM FOR 2018 - 2019
"Practically Speaking"
Theme Verse: " For we are his workmanship, created in Christ Jesus for good works, which God prepared beforehand, that we should walk in them." (Ephesians 2.10, ESV)
Speaker Schedule  Listen to Podcast  Subscribe on iTunes
Chapel Emphasis 
What does living for Christ actually look like? Not just the easy times, but what about the day-to-day hard stuff? How are we supposed to think about the teachings of Jesus and the path he calls us to walk if we choose to follow him? How do we take the ideas in the Bible and make them practical to our lives today? Are these stories, principles, and teachings that were written thousands of years ago even still practical today? And if so, will they really make a different in my life? 
Chapel this year will focus on making the stories and teachings we read in the Bible practical to our daily lives. These teachings also help us understand how to get along as a diverse body and how to serve each other. Most importantly, they also tell us how to have a relationship with the God who created us, died for us, and wants us to flourish!
Chapel Services are held at 10 a.m. on Wednesdays and 7 p.m. on Sundays in Culbertson Auditorium.
Sterling College Chapel Music Playlist