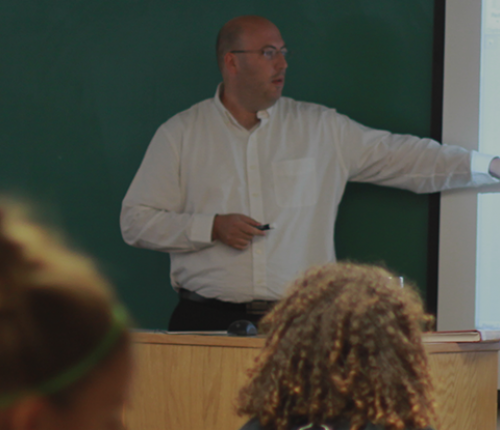 Business Administration
About the Program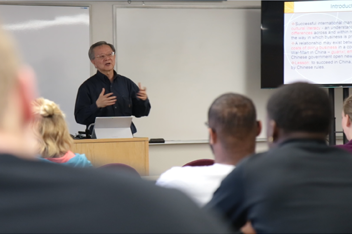 Sterling College has a unique program that prepares students for the workplace and/or graduate school immediately upon graduation. Sterling has done so with a practical and relevant core curriculum that emphasizes workplace training. Traditional business theory is emphasized, and is taught from an application perspective. 
Each student has the opportunity to tailor their business education by selecting a specialized concentration. This combination of core business education with the specialized focus empowers our student to excel in any business environment. 
In addition to coursework, each one of our business students is required to do an internship in their specific area of interest. This internship is a collaborative effort between faculty, the student, and the internship employer. This practical experience is invaluable as the students venture out into the real world upon graduation. 
Biblical teachings are integrated into each and every course in the business department. Students are given the opportunity to apply foundational Christian concepts to business situations with guidance from faculty members.
Concentrations
What Can I Do With This Major?
Accountant
Business administrator
Fundraiser
Investment banker
Consultant
Account executive
Marketing
Sales representative
Insurance Agent
Sample Courses
Extracurricular Activities
Faculty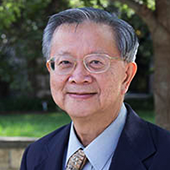 Dr. T.H. Kwa
McVay Endowed Business Chair;
Professor of Business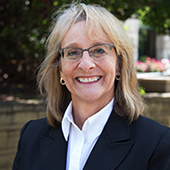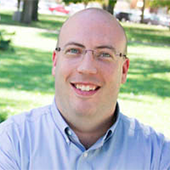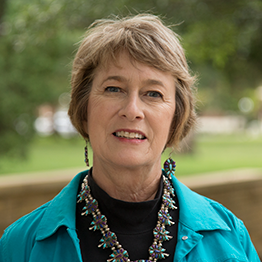 ---
Accounting Concentration:
BU309 Intermediate Accounting I 3 credits
BU311 Cost Accounting 3 credits
BU354 Accounting Information Systems 3 credits
BU409 Intermediate Accounting II 3 credits
BU415 Auditing Principles 3 credits
BU450 Federal Income Taxation 3 credits
BU493 Internship 3 credits
Subtotal: 21 credits
Economics & Finance Concentration:
BU341 Free Market & Capitalism 3 credits
BU381 Money and Banking 3 credits
BU391 Portfolio Management 3 credits
BU419 Investment 3 credits
BU447 Christianity & Economics 3 credits
BU460 Development Economics 3 credits
BU493 Internship 3 credits
Subtotal: 21 credits
Entrepreneurship Concentration:
BU331 Entrepreneurship I 3 credits
BU334 Social Entrepreneurship 3 credits
BU420 Advanced Marketing 3 credits
BU431 Entrepreneurship II 3 credits
BU450 Federal Income Taxation 3 credits
BU493 Internship 3 credits
RE320 Real Estate Investment/Finance 3 credits S
ubtotal: 21 credits
Management Concentration:
BU344 Management Information Systems 3 credits
BU421 Human Resources Management 3 credits
BU422 Operations Management 3 credits
BU445 Crisis Management 3 credits
BUxxx Business Elective 3 credits
BU493 Internship 3 credits
BU499 Business Policy 3 credits
Subtotal: 21 credits 90
Marketing Concentration:
BU328 Introduction to Marketing Research 3 credits
BU331 Entrepreneurship I 3 credits
BU420 Advanced Marketing 3 credits
BU428 Sales and Customer Service 3 credits
BUxxx Business Elective 3 credits
BU493 Internship 3 credits
CM336 Principles of Public Relations 3 credits
Subtotal: 21 credits
Non-Profit Management Concentration:
BU334 Social Entrepreneurship 3 credits
BU344 Management Information Systems 3 credits
BU374 Financial Management for Social Entrepreneurs 3 credits
BU445 Crisis Management 3 credits
BU447 Christianity and Economics 3 credits
BU460 Development Economics 3 credits
BU493 Internship 3 credits
Subtotal: 21 credits
Real Estate Concentration:
RE320 Real Estate Investment/Finance 3 credits
RE325 Real Estate Principles 3 credits
RE329 Real Estate Appraisal 3 credits
RE420 Real Estate Development 3 credits
RE425 Real Estate Market Analysis 3 credits
RE430 Real Estate Property Management 3 credits
BU493 Internship 3 credits Subtotal: 21 credits
---
Cost Accounting - This course focuses on accounting information that provides key cost data to managers for planning and controlling operations. An in-depth study of the basic concepts, analysis, uses, and procedures to utilize accounting as a managerial tool for business strategy and implementation. Prerequisites: BU209 and BU210. (Fall/Even Years)
Management Leadership - This course is a study and analysis of management and leadership techniques. Christian concepts will be integrated throughout the course. (Spring) 
Free Market and Capitalism - This course introduces the concepts of capitalism and the free enterprise system. It explores the merits of a free society, intellectual freedom, economic freedom, the capitalistic economic structure, and the role of governments in economic systems. (Fall/Odd Years)
International Business - Explores the global marketplace and how international and multinational business is conducted. It approaches the subject from an environmental perspective by studying the extrinsic uncontrollable forces (competitive, distributive, economic, socioeconomic, financial, legal, physical, political, socio-cultural, and labor), and how they affect domestic, foreign, and global business practices. (Spring) 
Entrepreneurship - The course is an introduction to the essential knowledge and skills of entrepreneurship, while focusing on the planning, management, marketing, financing, and operating entrepreneurial enterprises. (Fall/Odd Years)