Health and Counseling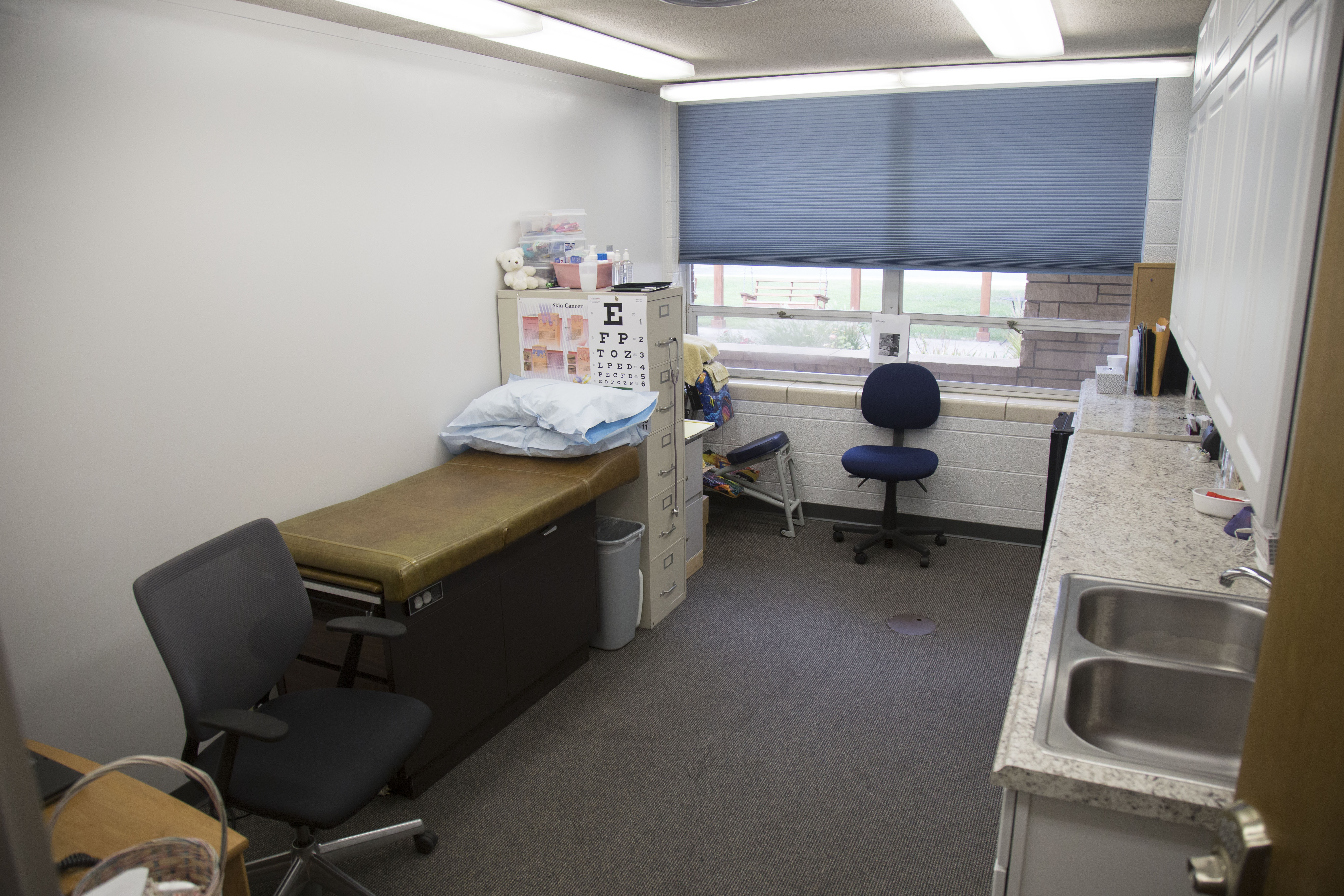 Sterling College Health Services provides professional care in a friendly and caring manner.
Location
Campus Health Office (Inside the Student Union)
125 W. Cooper
Sterling, Kansas 67579 
Hours
Monday, Tuesday, Thursday, & Friday – Closed Wednesdays
9 a.m. – 3 p.m.
Prescheduled appointments are available when appropriate.
Medical consultant:  Dr. Stacy Dashiell
With a few exceptions, treatment is free to all Sterling College students.                                              
Sterling Health Center will work with student's family doctor with approval of our Medical Consultant.
Equipment Loans:  crutches, slings, heating pads, ace bandages
Referral of students as needed or requested.  Sterling College Health Services is a nurse-directed health service. Students are referred to doctors, nurse practitioners, physician assistants, dentists, optometrists, and other medical personnel as needed or requested.
Educational references available. 
FOR EMERGENCY dial from campus phone 911
For more information contact: 
Dana Ely RN, BSN
Campus Health Director
Phone: 620-278-4505, toll free 1-800-346-1017 ext. 505
Email: dana.ely@sterling.edu or nurse@sterling.edu
Local Health Care.  The Sterling Medical Center is available to provide health care to Sterling College students.  The medical center is located at 239 N. Broadway, and can be reached by phone at (620) 278-2123.
Emergency Care.  Emergency services are provided by Rice County Emergency Services by dialing 911.  Rice County Hospital's phone number is 620-257-7153.
Reporting Accidents. All accidents should be reported to a Resident Assistant or Resident Director as soon as possible.
Vaccination Requirements: