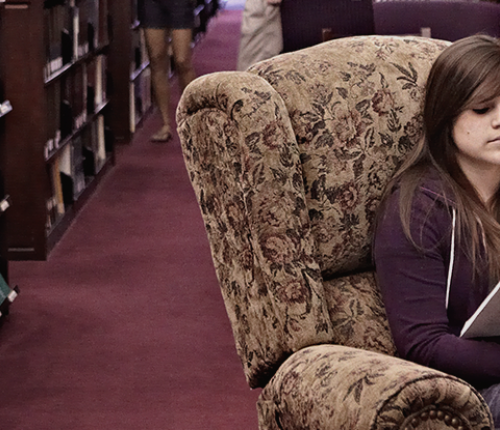 Student Life Resources
Help and Support Against Sexual Assault and Sexual Violence
Sterling College is dedicated to making our campus safe for all students. SC's is committed to keep each student safe and informed.  If you have been sexually assaulted or a victim of sexual violence, we urge you to reach out to a counselor for emotional support and get medical care.
Talk with SC's Counselor  File a Complaint  Students of Concern
It is everyone's job to protect our campus and ensure that misconduct at SC is never tolerated. Sexual harassment and sexual violence can happen to anyone: a friend, a sister, a brother, a coworker. You can make a difference by understanding SC's policies and speaking up when you see an unsafe situation. Let's work together to make SC a safe place to learn and live. Take the time to learn how to be safe on campus, what to do when you, or a friend, are being harassed, and how SC will handle these incidents. This information is important for everyone!
As Warriors, we look out for each other. Speak Up. We are SC Community!
Sexual Violence and Sexual Harassment Information
Many people do not report sexual misconduct because they do not know that what they have experienced is really against College policy or that the College can help. An understanding of the terms sexual harassment, sexual assault and rape is important to prevent misconduct from happening.  The national statistics on sexual assault indicate we all have lots of work to do to improve safety.  Nearly 1 in 5 women (18%) have been subjected to rape at some time in her life.  For men the number is 1 in 71 (1.4%) who have been raped.  On college campuses the issue of sexual assault is repeatedly in the news.  The demographics suggest that close to 80% of all female victims of completed rape experience their first rape before the age of 25. 
Sexual Harassment is any behavior that is unwelcome or offensive, including physical contact, stalking, comments made in person, unwelcome texts, e-mails, social media posts, and other forms of electronic communication. 
Sexual violence includes any physical, sexual act that is done without the complete consent of all people involved. Recent studies have found that around 45% of women and 22% of men experience sexual violence, other than rape, at some point in their lives.  
Dating violence is another form of sexual harassment.  This type of sexual harassment is much like domestic violence in that it occurs between people that have been in a social relationship of an intimate or romantic nature.  If the relationship becomes abusive this can be a form of dating violence. 
Stalking occurs when someone targets another person causing that person to fear for their safety or suffer substantial emotional distress.  Stalking requires a "course of conduct", meaning there must be two or more acts over a period of time, however short, that evidence a continuity of purpose.  
Circle of 6
With Circle of 6, you can connect with your friends to stay close, stay safe and prevent violence before it happens. Consider downloading the app today! 
The Circle of 6 app for iPhone and Android makes it quick and easy to reach the 6 friends you choose. Need help getting home? Need an interruption? Two touches lets your circle know where you are and how they can help. Icons represent actions; so that no one can tell what you're up to.
Designed for college students, it's fast, easy-to-use and private.It's the mobile way to look out for your friends, on campus or when you're out for the night.
Bystander Education
All of us have been bystanders: we heard or seen something and we may or may not have acted.  In most situations there are three participants: victim, perpetrator, and bystander.  The bystander has the power to change the situation when they Step Up. Don't underestimate the positive impact that you can have on a situation either by acting to prevent or intervene when there is a risk of violence.
Who is the Bystander?
Bystanders are individuals who witness (see and/or hear)
Prejudicial remarks and/or behavior
Violence to others
Individuals damaging their personal health and well being
AND do nothing, or contribute to the negative behavior.
Take Action
People will intervene:
80% of the time when alone
20% of the time when others are present.
Don't wait for somebody else to do something, STEP UP.
Five Step Decision Making Model for the Bystander
Notice the Event
Interpret it as a problem
Assume Personal Responsibility
Step UP!
Know How to Help
Examples of behaviors where Stepping Up can make a difference:
Sexual Violence
Hate/Bias Incidents
Cyber Bullying
Hazing
High-Risk Drinking
Gambling
Depression
Physical Violence
Get Involved
When the bystander notices the event as a problem early enough, he or she can prevent the event.  Our in-person education program helps students:
Identify different types of violence or risky behavior on campus.
Understand why we are reluctant to intervene.
Teach different techniques to intervene in a situation.