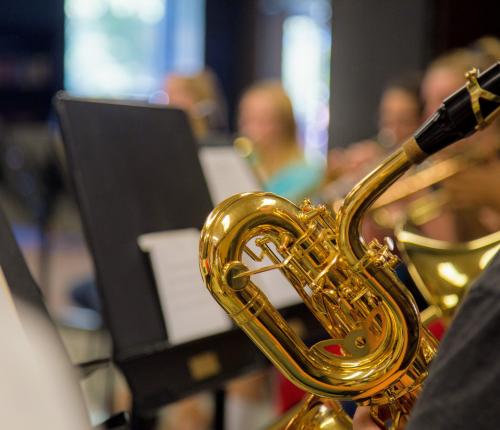 Music
About the Program
Welcome to the department of music, where your passion connects with faith, faculty and friends.
Want to be more than a number? Ready to develop your talents while growing professionally and maturing spiritually? Then join us on the journey.
The Bachelor of Arts in Music prepares the student for several career options and provides a solid foundation for graduate study.
The sacred music concentration prepares the student for ministry in the local church. Courses are offered in conjunction with the theology and ministry department and focus on the use of music and liturgy within the context of a variety of worship styles.
Upcoming Performances (Coming soon)
Concentrations/Licensures
Secondary Education Licensure
Additional Information
What Can I Do With This Major?
Accompanist
Composer/arranger
Conductor
Lyricist
Instrumentalist
Music Teacher
Music Producer
Voice Instructor
Sample Courses