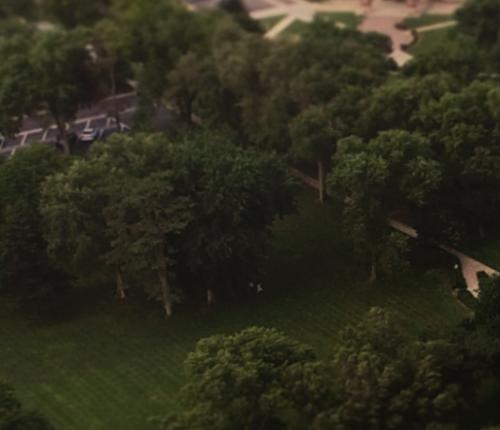 Title IX
STERLING COLLEGE STANDS FUNDAMENTALLY OPPOSED TO ANY FORM OF SEXUAL HARASSMENT WHICH INCLUDES GENDER DISCRIMINATION AND SEXUAL VIOLENCE AND WILL DO ALL IN ITS POWER TO PROMOTE AN ENVIRONMENT THAT ALLOWS STUDENTS, FACULTY, AND STAFF TO BE FREE FROM THE INTIMIDATION AND COERCION THAT ACCOMPANIES SUCH ACTIONS.
SEXUAL HARASSMENT
Sexual Harassment is any behavior that is unwelcome or offensive, including physical contact, stalking, comments made in person, unwelcome texts, e-mails, social media posts, and other forms of electronic communication. 
SEXUAL VIOLENCE
Sexual violence includes any physical, sexual act that is done without the complete consent of all people involved. Recent studies have found that around 45% of women and 22% of men experience sexual violence, other than rape, at some point in their lives.
DATING VIOLENCE
Dating violence is another form of sexual harassment. This type of sexual harassment is much like domestic violence in that it occurs between people that have been in a social relationship of an intimate or romantic nature. If the relationship becomes abusive this can be a form of dating violence.
STALKING
Stalking occurs when someone targets another person causing that person to fear for their safety or causes substantial emotional distress. Stalking requires a "course of conduct", meaning there must be two or more acts over a period of time, however short, that evidence a continuity of purpose.
GENDER DISCRIMINATION
Gender discrimination is defined as unequal or disadvantageous treatment of an individual or group of individuals based on gender. Examples of gender discrimination include treating an individual differently based on his/her gender in academic or extracurricular activities, academic programs, discipline, classroom assignment, physical education, grading, and/or athletics.
Any person (student, faculty, staff, or guest) who believes discriminatory practices have been engaged in based on gender may discuss their concerns and file informal or formal complaints of possible Title IX violations to Sterling College administrators.
RESPONSIBILITIES OF THE PERSON BEING SEXUALLY HARASSED
Say, "NO."
Tell the harasser to stop and that the conduct is unwanted and unwelcome. Give the harasser a copy of the Gender Discrimination/Sexual Harassment Policy.
IF YOU CHOOSE TO HANDLE THE SITUATION ON YOUR OWN, YOU CAN:
Send the harasser a letter – a factual account of what happened, how it made you feel, and what you want to happen next. Keep a copy for yourself. Record or document all incidents. Record the dates, times, and places. Keep detailed notes of what happened and names of any witnesses.
SEXUAL MISCONDUCT COMPLAINT PROCEDURE 
STEP 1: COMPLAINT IS FILED
Upon receiving a complaint, the Title IX Coordinator shall conduct an initial evaluation of the merits of the complaint and determine the appropriate investigatory action required.
Within seven working days, the Title IX Coordinator will acknowledge complaint receipt with the reporting party
The Title IX Coordinator has 15 working days to contact the reporting party to clarify their complaint allegations.
STEP 2: NOTIFICATION OF INVESTIGATION
The Title IX Coordinator will make efforts, as appropriate and with written authorization from the reporting party, to achieve an informal resolution to the complaint. If an informal resolution is not achievable, the Title IX Coordinator, within 30 days, will inform the reporting party either in person, or in writing whether or not an investigation is warranted.
STEP 3: INVESTIGATION
The investigation will include the following steps:
Contact with the Reporting Party – The Title IX Coordinator, or designee will meet or speak with the reporting party to gather the facts relating to the complaint and give the reporting party the opportunity to provide a statement.
Notice to Responding Party, and Opportunity to be Heard – The responding party will be provided with a statement of the complaint in writing, and the reporting party will be provided a copy of this notification. The responding party will be afforded the opportunity to meet with the Title IX Coordinator, or designee and respond to the complaint in writing, within 10 days of being notified.
Notice Regarding Retaliation – All parties to a complaint (reporting party, responding party, witnesses, and appropriate administrators or supervisors) will be informed during first contact with the investigator that retaliation by an individual or his/her associates against any person who files a complaint or any person who participates in the investigation of a complaint is prohibited.
Representation – In any meeting with the Title IX Coordinator or designee, the parties to the complaint (reporting party and responding party) may bring a representative to the meeting.
Confidentiality – All complaints will be handled discreetly, however the Title IX Coordinator cannot guarantee confidentiality or anonymity because the College has an obligation to investigate complaints, and to maintain a safe environment free from harassment and discrimination. Because of its obligations under the law, Sterling College will not be able to honor all requests for confidentiality or all requests that complaint not be investigated or pursued. There are instances where a complaint may be investigated on an anonymous basis.
STEP 4: INVESTIGATIVE FINDINGS 
The Title IX Coordinator or designee provides a written investigation summary and findings to reporting party, responding party, and appropriate administrator within 60 working days after complaint is filed. The appropriate College official will use these investigative findings to determine what action, if any, should be taken according to College policy.
BYSTANDER EDUCATION
All of us have been bystanders: we heard or seen something and we may or may not have acted. In most situations there are three participants: victim, perpetrator, and bystander. The bystander has the power to change the situation when they Step Up. Don't underestimate the positive impact that you can have on a situation either by acting to prevent or intervene when there is a risk of violence.
WARRIORS SPEAK UP!
See Something, Say Something.
Take Action Today!
REPORTING AN INCIDENT OF SEXUAL MISCONDUCT TO THE COLLEGE
Any student victim of sexual misconduct may report the incident directly to a RA, RD, academic adviser, coach, staff member or directly to the Office of Student Life. Every employee except the campus counselor and chaplain are mandated to report sexual misconduct incidents to the Title IX Coordinator. Incidents of sexual misconduct may also be reported to the campus chaplain or the campus counselor; these individuals are not required to report any incident to any other department/person due to their position within this college. After a student reports an alleged sexual assault or misconduct, the Title IX Coordinator with assistance from College officials will provide a student with safety planning which can include the following if reasonably available:
Change of an on-campus student's housing to a different on-campus location
Transferring class sections when available
Assistance in exploring alternative housing, incompletes or withdrawal
TO THE POLICE
Individuals are strongly encouraged to report all incidents to the police; however, it is the individual's decision whether or not to file a police report. If the individual wishes, the College will provide assistance in contacting the police and accompanying her/him to the hospital and/or police station. Individuals will have access to support and referral services on-campus regardless of whether or not she/he decides to report the incident to the police. Individuals are strongly encouraged to have both a medical exam to ensure their well-being and a rape kit collected in order to gather forensic evidence. When relevant, victims of sexual offenses have the right to seek an order of protection, no contact order, restraining order, or similar lawful order issued by a criminal, civil, or tribal court or enforce an order already in existence. The College will enforce any order of protection by informing staff of the protection order and holding the alleged perpetrator accountable to comply with the order. 
CONFIDENTIALITY OF INFORMATION 
Sterling College will make every effort reasonably possible to preserve the privacy of an individual who makes a report under this policy and to protect the confidentiality of the information reported, subject to the "due process" rights of an accused. The degree to which confidentiality can be protected, however, also depends upon SC's legal duty to respond to the information reported and the professional role of the person being consulted. The professional being consulted should make these limits clear before the disclosure of any facts. As required by law, all disclosures to any SC employee (except clergy and campus counselor) of an on-campus act of sexual misconduct are tabulated for statistical purposes without personal identifying information.
PROHIBITION AGAINST RETALIATION
All persons are absolutely prohibited from taking any action against any other member of the College community, including but not limited to, the complainant, respondent, or witnesses to an alleged incident of sexual misconduct. Any person engaging in any retaliatory action(s) will be subject to a separate complaint and appropriate sanctions for determined violations up to and including suspension from the College.
TO REPORT AN INCIDENT CONTACT:
Richard Webb, Title IX Coordinator
Kelsey Hall
richard.webb@sterling.edu
620-278-4215
IF YOU JUST WANT TO TALK TO SOMEONE ABOUT A SITUATION, YOU CAN CONTACT:
Lydia Butner, Campus Counselor
Kelsey Hall, Office #113
lydia.butner@sterling.edu​
620-278-4297
Heather Oden, Sexual Assualt Advocate
Kelsey Hall, Office #112
heather.oden@sterling.edu
620-278-4232
RD ON DUTY:
620-278-6218
(available 24 hours a day, 7 days a week)
FOR MORE INFORMATION:
www.sterling.edu/student-life/resources