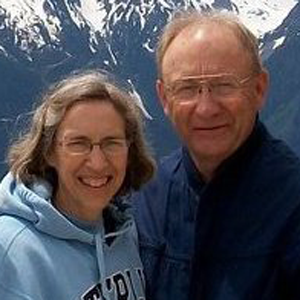 "Being members of the Cooper Society has been an act of faith for my husband and me - like a farmer who sows seeds with hope that the seeds will mature. We see Sterling College as good ground where today's students can flourish and be prepared for the world. This investment was made by others for our generation and now we are challenged to act for future generations in faith."
- Linda (Gilmore) '76 and Lee Tank
Levels of Giving
Cooper Society membership recognizes five levels of giving. Four levels are named in honor of the first four Sterling presidents whose leadership spanned 83 years of service. The fifth giving group recognizes the successive generations of leadership that are necessary to ensure the ongoing legacy and mission of Sterling College.
Spencer Clan $1,000 to $2,499
Campbell Clan $2,500 to $4,999
Kelsey Clan $5,000 to $9,999
McCreery Clan $10,000 to $24,999
Heritage Clan $25,000 and above 
"When we think of Sterling College, we immediately think of family and friends. We met at Sterling and cherish the common background that this gives us today, over 40 years later. We have fond memories of the caring and committed faculty members and Christian focus that we found in the day-to-day life on campus. The life-long friendships make returning to campus for Homecoming and other events such a special opportunity to strengthen those bonds. We've been blessed with a second generation of family and friends as a result of our daughter, Tricia, having also shared the Sterling experience."
- Ken '70 and Jane (Milligan) '71 Davidson, Cooper Society Founding Members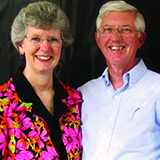 Annual Membership of Cooper Society
The Cooper Society is a community of Sterling College alumni and friends who care deeply about Sterling College and who annually invest significantly in its mission of developing creative and thoughtful leaders who understand a maturing Christian faith. The Cooper name harkens back to the College's earliest days when it was known as Cooper Memorial College and refers to its first building, Cooper Hall, which continues to be the signature building on campus.
The Cooper Society's membership consists of those who contribute a minimum of $1,000 annually in support of Christ-centered higher education at Sterling College. The society recognizes the cumulative total of all gifts to the College during the course of the fiscal year (July 1 to June 30).
Benefits
Invitations to a variety of events throughout the year, including two briefings where members hear firsthand about the latest developments at Sterling and about the College's plans for the future.
Receiving special print and electronic communication from the Office of the President of Sterling College. Free admission to theatre productions and concerts.
The satisfaction of making a significant investment in Sterling College's mission of developing creative and thoughtful leaders who understand a maturing Christian faith. 
Sterling College At a Glance
1 in 5 students have been on an international missions trip
Average class size / weeks in a semester / required chapels
Of full-time Sterling College students receive scholarships
21 clubs and organizations that hold over 60 events annually
17 NAIA athletic teams / 95 scholar-athletes / 10 NAIA all-Americans
6 continents visited on mission & study trips (sorry Antarctica!)
22 majors / 42 concentrations / 10 education licensures / 31 minors
4 art shows / 5 music concerts / 6 theatre productions each year
More than 100 worship opportunities each semester