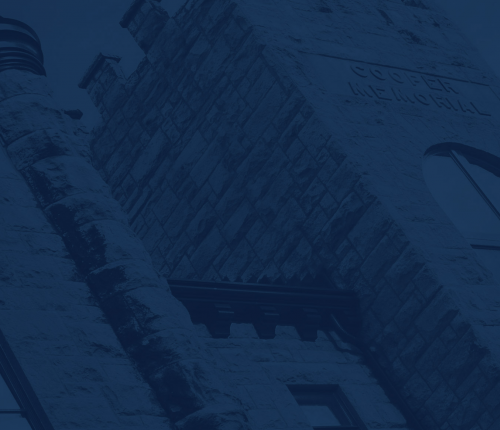 Safety & Security
Campus Information
Sterling College strives to provide a safe and secure environment for its students, employees, and visitors. While instances of criminal activity on campus have been infrequent, Sterling College is not immune to the criminal elements that affect society. The College benefits from a community whose members truly care about one another. By watching and remaining alert to our surroundings, we can work together to help preserve an educational environment that is conducive to learning and growing. This guide has been provided to inform you about steps that you personally can take to make this campus safer and more secure. While absolute safety cannot be guaranteed to anyone, your knowledge of relevant policies and procedures is considered essential to campus security. Please contact the Student Life Office or other appropriate campus personnel if you have questions or suggestions regarding campus safety. In case of an emergency on campus, details will be posted as soon as possible on this page.
Important Policies
Vehicle Registration and Parking
Crime Prevention Tips
On-Campus Security
Important Numbers
Sterling College Campus Security Report On-Campus Offenses
Marking & Inventory of Personal Property
Students are encouraged to permanently mark and inventory all person property. Students are asked to write down their serial numbers of all expensive items and to put those numbers in a safe place. In the event of property loss, the police and personal insurers will often need proof of ownership to return the property or to process replacement funding. Building Lock Up: College classroom buildings are locked each evening, and trespassing is prohibited. Residence halls are locked 24 hours a day, 7 days a week and are restricted to residents and their guests, subject to the visitation policy outlined in the Student Handbook. Keys are provided to each resident for access to his/her room and residence hall.
Resident Assistants
Staff are available in the residence halls through the evening hours in case of emergency. Resident Directors: A professional, live-in Resident Director is on-call 24 hours a day, 7 days a week while classes are in session. During office hours, 8 am – 5 pm, Monday – Friday, please contact the Student Life Office at 278-4218. During any other time, please call the RD on-call cell phone at 278-6218.
It is the policy of the College that all emergencies be reported immediately to the Sterling Police Department by calling 911 and then to a College employee in the building. For non-emergency matters, contact the Student Life Office or the Residence Life staff member on duty as posted in each residence hall.
Severe Weather
Tornado: In the event of a tornado warning (the city warning siren will sound continuously), move immediately to an approved tornado shelter. Each building has the approved location diagrammed on bulletin boards throughout the building. Listen to KSKU 106.1 fm for an all-clear signal. Each time the warning siren sounds, a tornado has been sighted and indicates a need to take cover immediately. Be prepared to take cover in the case of a tornado watch, tuning to KSKU for more information about the storm. Lightning and Hail: These natural elements kill many people each year. Take cover immediately. In a severe storm, unplug electrical appliances and stay away from windows.
Fire
Call 911 to report the fire and then evacuate the building immediately. Stay low in smoke-filled areas. Inform the fire fighters of persons trapped in the building then stay out of the way of the work. See a Resident Assistant for more details on meeting locations outside of the Residence Halls.
Bomb Threats
If a threat is received, gather as much information as possible about the caller's voice, location of the alleged bomb, time of expected explosion, and time of call. Report this information to 911 and then to a College employee in the building. The building will be evacuated by the employee.
Important Policies
For more information about lifestyle expectations, see the Sterling College Student Handbook. Anyone found in violation of these expectations will face College disciplinary action and sanctions under city, state, or federal law where applicable.
Alcohol, Drugs, and Tobacco
The possession, use, sale, distribution, or manufacture of alcohol, illegal drugs, and tobacco is prohibited on campus and at all College sponsored activities.  
Assault and Harassment
It is upon a biblical foundation (1 Cor. 3:16-17) that Sterling College stands categorically opposed to any type of violence or oppression by one individual toward another. This includes verbal, emotional, sexual, or physical acts of aggression, intimidation, or violence.
If you feel like you have been assaulted or harassed please contact Richard Webb, Title IX Coordinator at 620-278-4215. Individuals also can call the Sterling Police Department at 620-278-2100 or 911. For more resources pertaining to Sexual Assault please click here.
Weapons
The possession of and/or use of fireworks, firearms, knives, or any explosive device on campus is strictly prohibited.
Vehicle Registration and Parking
Students are welcome to have automobiles on campus. All vehicles are required to be registered with the Student Life Office and are subject to campus traffic regulations. The College reserves the right to ticket vehicles parked or driving in violation of traffic regulations. Parking within marked spaces is required, as is observing all lot restrictions and designated parking spaces posted around campus and described in the Student Handbook. The speed limit on campus is 10 miles per hour. Parking violations in designated handicapped parking, fire lanes, and on public streets around the campus may be enforced by the Sterling Police.
Crime Prevention Tips General
Do not leave personal belongings unattended. Lock room and office doors and windows each time when leaving or sleeping.
Avoid leaving books and other possessions unattended elsewhere on campus. Secure money, check books, ATM cards and credit cards at all times. Keep your PIN secret and don't write it on your cards.
Do not put your address on your key ring.
Do not leave keys in hiding places and don't lend your keys to anyone.
Do not prop open doors in the residence halls or other campus buildings at any time.
Call 911 if you suspect that you are in immediate danger and tell them your exact location and situation. Do not hang up unless you are forced to leave the area for a safer place.
Report any suspicious individuals to an RD, to campus security, or to Sterling Police.
Keep a list of emergency numbers by your phone.
When Walking
Avoid walking alone at night unless absolutely necessary.
Walk only in well-lit, commonly traveled routes.
Avoid shortcuts and dark isolated areas.
Walk confidently and be alert, not with your head down.
Carry a whistle to use if threatened.
Have your door or car keys ready. Carry them in your hand, not buried in your pocket or purse. Keys can be used as a weapon against an attacker by striking the assailant in the eyes and face.
In Parking Lots
Always remove your keys and lock your car.
Check the area before leaving your car at night.
Look around and under your car when approaching.
Check the back seat of your vehicle before entering.
Remove all valuables from car. Either take them with you or lock them out of sight in the trunk of the vehicle. Keep in mind that while absolute safety cannot be guaranteed, there are many steps that we can take as individuals to increase the safety of the college campus for everyone.
On-Campus Security
Sterling College has the Sterling Police Department that secures the buildings at night and patrols campus throughout the evening/night hours.  If a student has a concern they can contact the Resident Director on call (620-278-6218) or if it is an emergency they can contact 911. 
A Daily Crime Log is maintained in the Student Life Office.  The crime log has criminal incidents and alleged criminal incidents that are reported to the Student Life Office.  Students and employees are encouraged to report incidents/crimes to the Student Life Office.  Any individual may obtain a copy by coming to the Student Life Office or calling at 620-278-4232.
Important Numbers
Fire, Police, Ambulance: 911
Sterling Medical Center: (620) 278-2123
Rice County Hospital: 619 S. Clark, Lyons KS; (620) 257-5173
Poison Control Center: 1-800-332-6633
Sexual Assault Center: 400 W. 2nd, Suite B, Hutchinson KS; 24 Hour Crisis: (620) 663-2522 or 1-800-701-3630
Resident Director Cell Phone: (620) 278-6218
Report criminal activities…
In residence halls and Student Union to: VP for Student Life (620-278-4232). In other campus buildings and offices to: Michelle Hall, Controller (620-278-4211)
Sterling College Campus Security Report On-Campus Offenses
Sterling College supports and complies with the requirements of state and federal law to provide information to the entire campus community regarding criminal activities on college campuses. The college reports criminal activity that occurs on its property to local law enforcement authorities. Written reports are prepared for each incident that occurs and are retained on file for purposes of investigation and adjudication. The number of on-campus criminal offenses for 2016, 2017, and 2018 can be found in the 2023 Annual Security and Fire Safety Report (link at the top of the page). Crime statistics have been provided by the Sterling Police Department and the Sterling College Student Life Office.