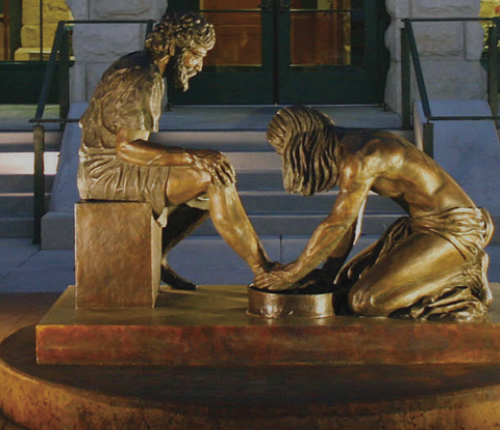 Giving
Student Testimonies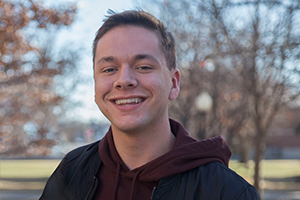 "I am extremely blessed by all of the support I have received from donors and alumni of Sterling College. This support has consistently lifted financial pressure off of my shoulders and has allowed me to study my passion with affordability. I am very grateful for the community of Sterling College past, present and future, and I cannot wait to invest in Sterling College and its students in the future."
- Matt Finley '19, biology major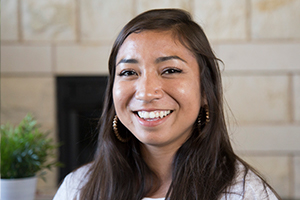 "Coming from home, I was very comfortable, and I saw no need for growth. But when I came to Sterling College, it's when I accepted Christ, and that's when I found healing, when the growth started happening and when I started realizing my purpose. Once I accepted my purpose, I was able to flourish into the person that God has called me to be."
- Amanda Carriedo '18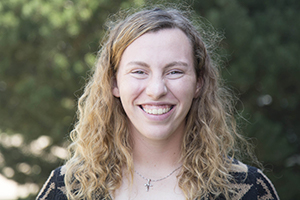 "I love being able to attend a Christian college where I am surrounded by people who push me in my relationship with Christ. Thank you so much for being a part of the journey of students on this campus."
- Zoe Oppriecht '20, athletic training major
Make an Impact
Your charitable giving fuels our impact. Your gifts enhance a Sterling Education by keeping educational costs affordable and providing student experiences that tuition alone cannot cover.
Here are four main ways that you can advance the mission of Sterling College: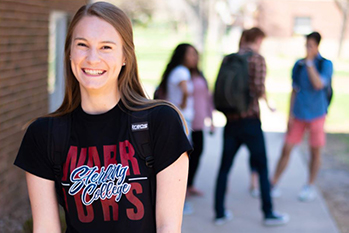 Sterling Scholarship Fund:
Our First Priority
Goal: $1,000,000
Without generous scholarship support from alumni and friends, many students would not be able to afford the quality, Christ-centered education that Sterling provides. Your gift keeps education affordable and accessible. 100% of gifts to this fund support scholarships. Click here to learn more.
SterlingNOW Capital Campaign
Goal: $25 million
The SterlingNOW Campaign is blazing the trail for our future. Growing our endowment and the campaign's construction projects will have a tremendous impact for recruiting students, providing an ever-improving educational experience and securing our financial future. Click here to learn more.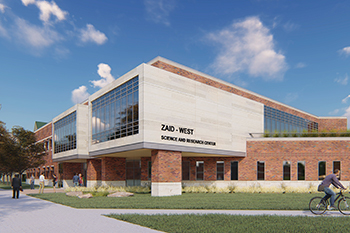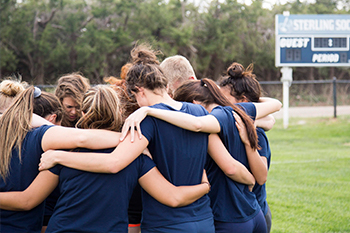 Warrior Athletic Association
Goal: $300,000
Two-thirds of Sterling's on-campus residential students participate in athletics. Private giving is required to sustain and grow our athletic programs and to equip them to compete for championships.
The Arts
Goal: $150,000
Sterling's rich history in The Arts has broadened the horizons of the College and our community. Patrons of The Arts provide resources needed for our students to create art that enriches, entertains and inspires.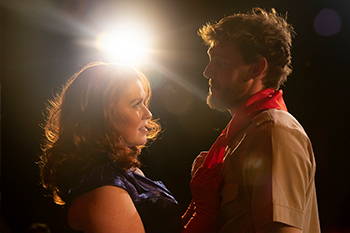 If you have questions about making a gift, please contact the Office of Institutional Advancement at 620-278-4219 or advancement@sterling.edu.

"Sterling College is unique among all institutions of higher education. At SC, Christ is at the center of its being. Jesus is first and foremost at the core of its existence. Secondly, SC strives to be academically excellent. It is on the cutting edge of what young people need to know to be productive members of society and even more so leaders. SC also pursues excellence in athletics and the arts, as a balanced student is a successful student. These are the values that we are committed to supporting."
- Roger "Corky" '68 and Mary '69 Trotter