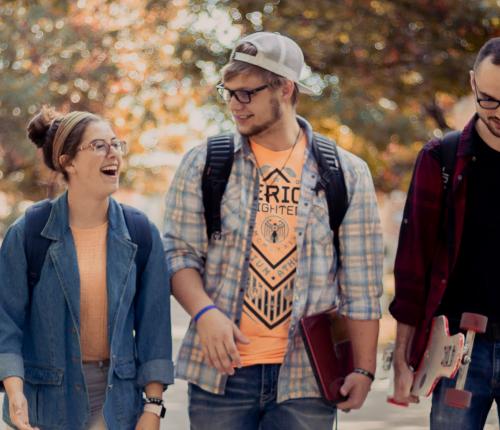 Transfer Students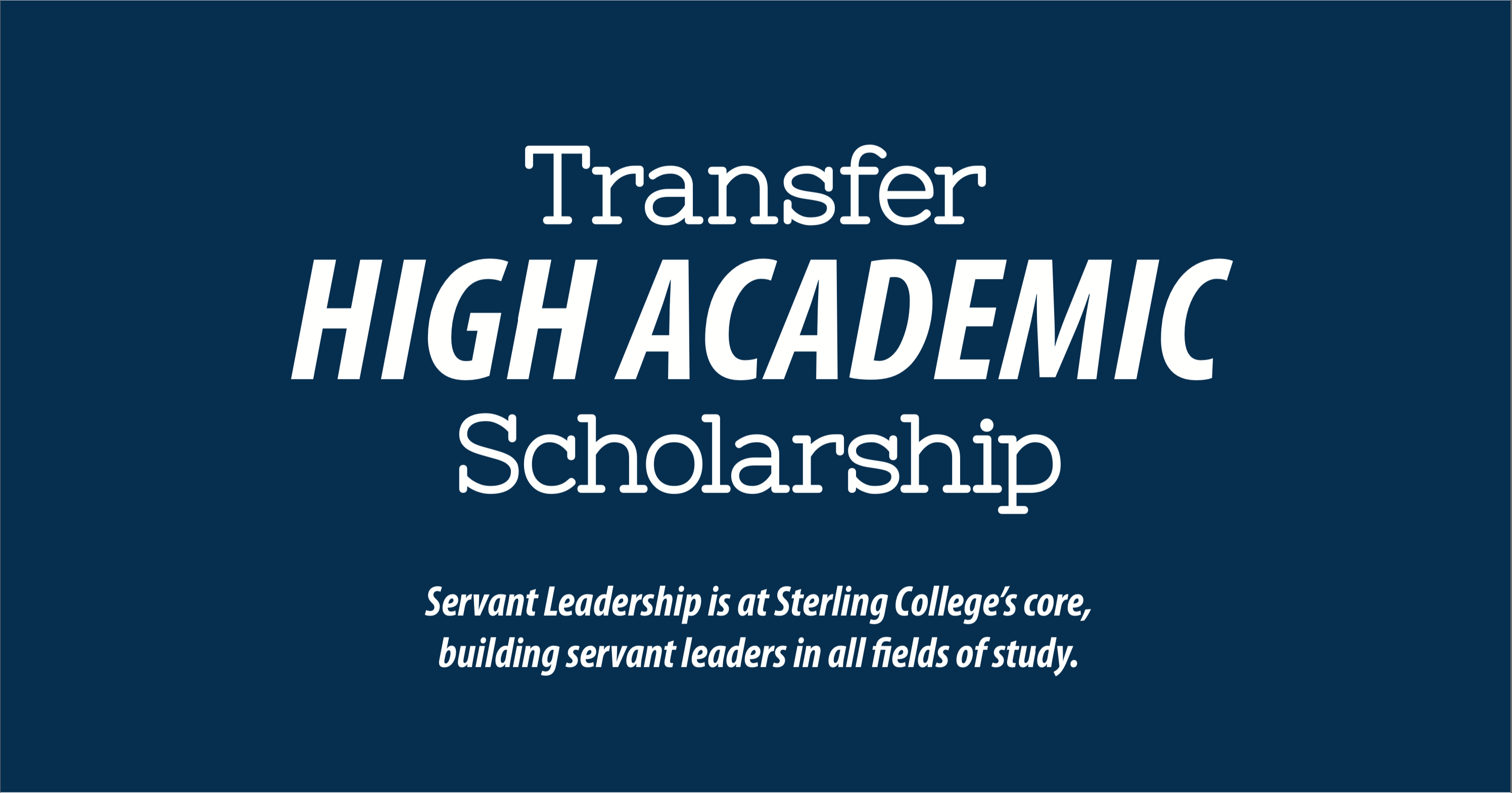 Approximately one-third of our student body transferred to Sterling College. They are happy with their decision and you will be too! Our variety of academic programs and close-knit community will give you the education you are looking for as you build lifelong friendships.
After reading the transfer requirements, credit transfer information, and the Guaranteed Admission Advantage information (for associate's degree holders), transfer students can follow the same five-step process to be admitted to Sterling College. If you have any questions, contact your enrollment counselor.
Transfer Requirements
For full admission to Sterling College, transfer students must have a 2.0 cumulative college grade point average (on a 4-point scale). If less than 12 semester credits have been attempted at the college level, students will be evaluated based upon first-year student criteria. They must provide a final high school transcript with a 2.2 cumulative high school grade point average (on a 4-point scale) and have a minimum ACT composite score of 18 or SAT composite score of 960.
If it has been more than five years since high school, transfer students are not required to submit a high school transcript or ACT/SAT scores unless they are required by a specific program. Admittance to the college does not guarantee admittance into a specific program.
Transfer students who do not meet the minimum admission requirements may appeal to the Admissions Committee to be considered for acceptance on a probationary status.
The policies for admission for transfer students are as follows:
Transferring students will provide official transcripts to the Registrar of Sterling College for evaluation. Courses being transferred must have a grade of C- or better.
Remedial/preparatory level credits will not be accepted toward graduation. Remedial or preparatory courses with a Sterling College equivalent will count toward athletic eligibility.
Sterling College does not accept credit for athletic participation.
No more than 65 credit hours from a two-year college will count toward Sterling College graduation requirements.
Courses submitted for transfer from institutions not accredited by a regional accrediting agency will be accepted if one of the following criteria is met:

a grade of C or better in a succeeding course taken at Sterling,
a passing grade on an examination for the specific subject, and/or
a written notification from the Registrar and appropriate department head stating the equivalency of each course in question.

In order to graduate from Sterling College, transfer students must fulfill all requirements for the respective Bachelor degree as defined by the major. They must meet all general education requirements and specific departmental requirements for the major as well as the residency requirements (32 credits taken at Sterling College). A minimum of twelve credits must be taken in the department of one's major to enable a transfer student to receive a Sterling College major; a minimum of six credits is required for a minor.
Transfer students who have earned Associate of/in Arts (A. A.) or Associate of/in Science (A.S.) degree from a Kansas community college with a cumulative grade point average (GPA) of 2.5 or higher on a four- point scale are considered to have all of the Sterling College general education requirements completed except for the Theology and Ministry Department courses and GD 105 Foundations of Servant Leadership.