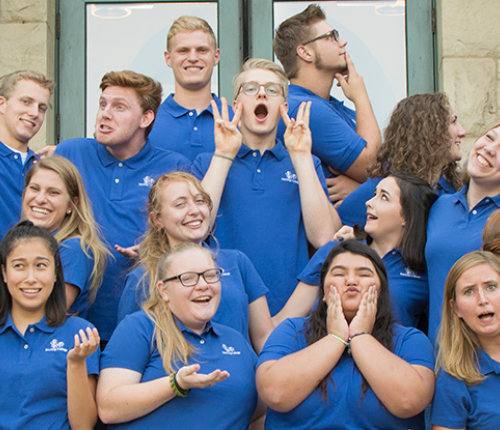 Ambassadors
2018-19 Student Ambassadors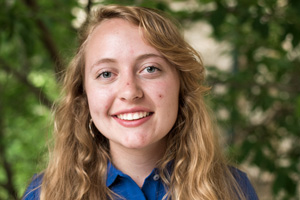 Tiffany Adams
Hey! My name is Tiffany Adams and I am from Greeley, Colorado. I am a sophomore majoring in Art concentration in Graphic Design and minoring in Theatre. When I first visited Sterling, I knew it was the college for me. I wanted a Christian college with a strong art department and that is what I found when I visited sterling for the first time. Sterling has so many different opportunities for one to be creative, which I love. I also love the atmosphere at Sterling and how you can become friends and connect with so many people.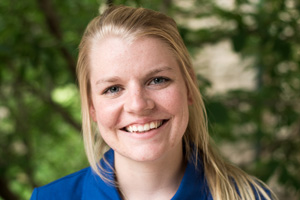 Saige Biedenbender
My name is Saige I'm from Westmoreland KS and I'm a Junior at Sterling College. I'm majoring in photography and graphic design with a minor in business marketing. I plan to start my own photography business focusing on sports photography. I came to Sterling because of the community here. Everyone here is so nice and if you need help with something they will help you. Right now on Campus I'm the publicist for the campus activities board as well as an ambassador.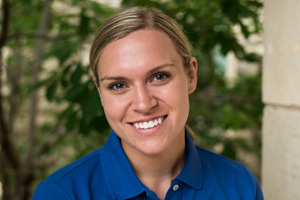 Dakota Boehler
Hi! My name is Dakota Boehler and I am a sophomore this year. I am majoring in Health Sciences with the hope to soon become a Physical Therapist or wherever God leads me in the field of Health Science. I am from Laurel, Montana which is about 15 hours from Sterling! Sterling was an amazing place for me my first year of college. I was on the women's basketball team which helped me develop so many amazing relationships I will have for the rest of my life! I look forward to filling an ambassador position this year, while continuing my education and my love for basketball.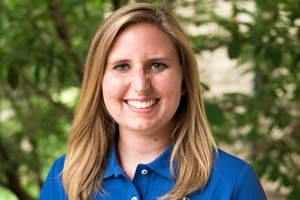 Brianna Chastain
Hi, my name is Brianna and I am a Senior at Sterling College, majoring in Psychology with a minor in Christian Ministries. When looking for a college, I wanted my secondary education to have a Christian background within it. Sterling does a great job of preparing us for our future careers as well as our ministry within them. The professors are open and willing to share about their experiences and are also passionate about their students' education. Multiple times a day I have professors, some who I don't even have class with, ask me how my day is or invite me to come visit with them. If you are looking for an education where you can find support and encouragement, don't look any farther, it's at Sterling College!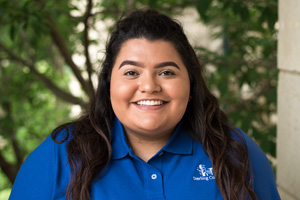 Patty Davila
Hello! My name is Patty Davila, I am currently a sophomore at Sterling. I'm majoring in Psychology and minoring in Art and Design. When I first heard about Sterling College I placed it in the back of my mind behind other colleges. Then I had the opportunity to attend a preview weekend. I fell in love with Sterling the first time I visited. I was very drawn to all the amenities Sterling has to offer even though it's a small college. I found the community atmosphere very heart warming. I knew this would be the perfect place to grow not only educationally but spiritually as well. I'm looking forward to continuing my education here at Sterling College.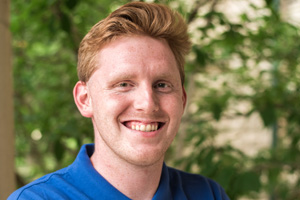 Will Dutton
Hello! My name is Will Dutton, I'm a Sophomore Theatre Education major. I came here initially because my relationship with my Voice teacher who was here, but now has opened up his own coffee shop in a neighboring community. I love Music and Theatre. I'm excited to see our campus continue to beat loud with positive people who care and love one another. The relationships you can make with anyone on campus are always special ones. People here are wonderful and easy to care for.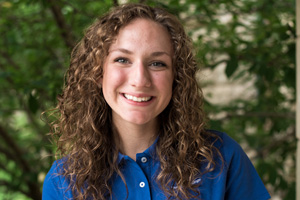 Elissa Freemire
Hi! My name is Elissa Freemire. I am currently a senior here at Sterling College. I am a double major in Youth Ministries & Graphic Design. Originally, I am from Basehor, Kansas which is just outside of Kansas City. During my time here at Sterling, I have spent my time serving on the Campus Activities Board, the Yearbook team, as well as working here in Admissions. I came to Sterling because I love the community, both that of Sterling College and of the town of Sterling. The Christian atmosphere is something that really I searched for in a college and I found that right here at Sterling.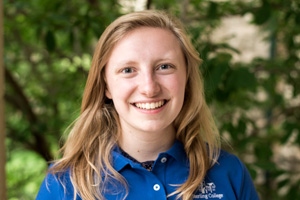 Alyssa Hershey
Hello! My name is Alyssa Hershey and I am currently a senior theater and music major at Sterling College. She loves to sing in choir, play the French Horn in band, and be involved in theater productions! Something she loves about Sterling is how much the people genuinely care about others here, whether you be a student, staff, or faculty member. When she was looking for colleges, Sterling just felt like home, she didn't want to leave. So she decided to spend the next four years here, and it has been one of the best decisions she has made!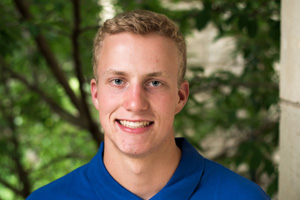 Andrew Hood
My name is Andrew Hood and I love Jesus Christ and people. I came to Sterling through hearing the stories and experiences of my older siblings who went there. I love basketball, seeking out adventure in nature, and hanging out with others. For this year I am looking forward to creating deep and meaningful relationships and memories. I love Sterling because of its welcoming community and quality people.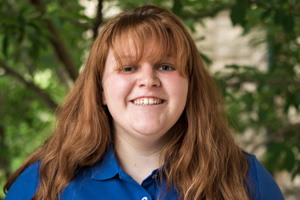 Samantha Jarvis
Hi! My name is Samantha and I'm so excited to be an admissions ambassador here at Sterling College. Sterling really is my home away from home, as I am from California. You may ask, "How does someone from California end up in small town Sterling, Kansas?" Well, I'd be glad to tell you my wild story when you decide to make a visit to this amazing school! Here, I am involved in choir and theatre, two of the finest programs on this campus! I'm so excited to continue my studies in Elementary Education as well as a Music minor during my 3rd year of college. I love helping people with whatever they need, and I'm excited to continue helping people throughout my time as an admissions ambassador! Come visit me and all of the other amazing ambassadors here at Sterling College when you schedule your visit!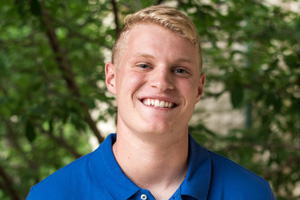 Drake Koops
Hi! My name is Drake Koops and I am a senior at Sterling College. I have a major in history and pre-law with a minor in political science. I was born and raised in Downs, Kansas. I love to play basketball and footsketball with my friends, read, watch and quote movies with my friends, and hang out with my dogs! I love Sterling College because of its community and the small town feel and am most excited to see the adventures I'm hoping to have with my last year here.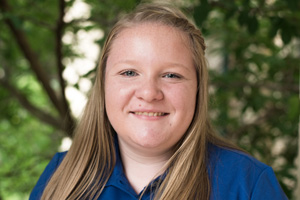 Matraisa Lauderbaugh
My name is Matraisa Lauderbaugh and I am a Freshman. I am interested in becoming a youth leader within a Methodist Church and this led me to be a ministry major. I love the community and atmosphere at Sterling. I am excited to meet future students and get others excited about all that goes on here.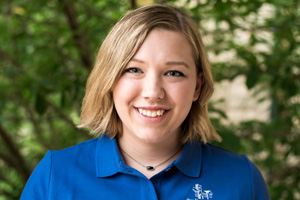 Kaleigh Pitre
My name is Kaleigh Pitre and I'm just from a small town in the great state of Texas. I am a double major in History and Theatre Arts: Directing. You can always catch me either behind or on stage. I was drawn to Sterling after my cousin showed me where he went to school. I'm excited to be an ambassador this year so I can show people why Sterling is so amazing!   My roommate and I are both ambassadors so we love showing people the campus and bragging about our school. We both are involved with music and theatre arts, however, being a history major on campus in slim so I love to explain anything there is I know about history, theatre arts, and Sterling!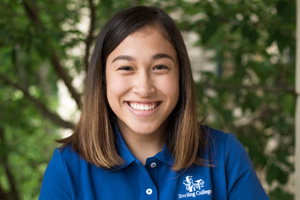 Adia Phommachanh
I'm Adia Phommachanh. I came to Sterling to cheer. I love singing and being around other people. Most importantly, I love food. The way to my heart is through my stomach.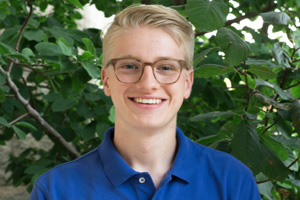 Mason Rich
Hey!  My name is Mason Rich, and I am a Junior at SC this year! I chose Sterling because of its Christ-centered atmosphere and its community of friendly people— from students to professors! I am a Business Management major, and I am involved in choir, SGA, and The Donut Club too!  One thing I love about SC is, with the small campus, I can do just about anything. As you read, I'm involved in several different things on campus, and I embrace the opportunity to do so:  it's a blast! I am excited to learn more about my field so that I can go into wherever God would have me go. I know that Sterling will prepare me for wherever that is, and I'm getting very excited about it all!