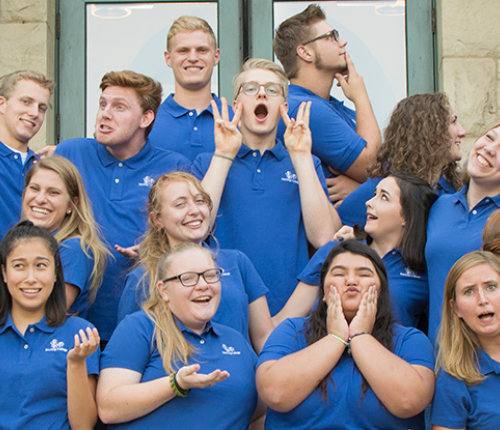 Ambassadors
2019-20 Student Ambassadors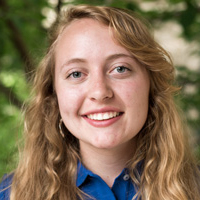 Tiffany Adams
Hey! My name is Tiffany Adams and I am from Greeley, Colorado. I am a Junior majoring in Art concentration in Graphic Design and Illustration along with a Theatre minor. When I first visited Sterling, I knew it was the college for me. I wanted a Christian college with a strong art department and that is what I found when I visited Sterling for the first time. Sterling has so many different opportunities for one to be creative, which I love. I also love the atmosphere at Sterling and how you can become friends and connect with so many people.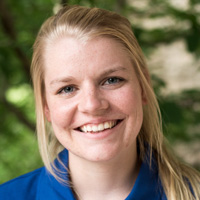 Saige Biedenbender
Hi! My name is Saige, I'm from Westmoreland KS and I'm a Senior at Sterling College! I'm majoring in photography and graphic design with a minor in business marketing. I plan to start my own photography business focusing on sports photography. I came to Sterling because of the community here. Everyone here is so nice and if you need help with anything they will help you. At Sterling there are so many ways to be involved. While at Sterling I have been an ambassador, a member of the Campus Activities Board, and on O-Staff. Right now on campus I'm the office manager for the Student Government Association as well as an ambassador!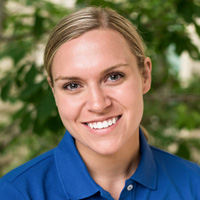 Dakota Boehler
Hi! My name is Dakota Boehler and I am a Junior this year. I am majoring in Health Sciences with the hope to soon become an Occupational Therapist or wherever God leads me in the field of Health Science. I am from Laurel, Montana which is about 15 hours from Sterling! Sterling is an amazing place for college. I was on the women's basketball team for my first two years of school, which helped me develop so many amazing relationships I will have for the rest of my life! My sophomore year becoming an ambassador and being a part of orientation staff as gave me many more amazing relationships outside of the athletic world I have buried myself in for so long! I look forward to filling an ambassador position this year, while continuing my education and seeing what my life can outside of athletics!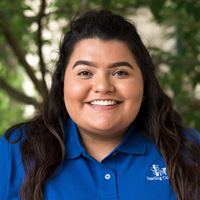 Patty Davila
Hello! My name is Patty Davila, I am a senior at Sterling. I'm majoring in Psychology and minoring in Art and Design. When I first heard about Sterling College I placed it in the back of my mind behind other colleges. Then I had the opportunity to attend a preview weekend. I fell in love with Sterling the first time I visited. I was very drawn to all the amenities Sterling has to offer even though it's a small college. I found the community atmosphere very heart warming. I knew this would be the perfect place to grow not only educationally but spiritually as well. I'm am excited to be graduating in May but I'm also very upset because it means I'll have to leave this wonderful place!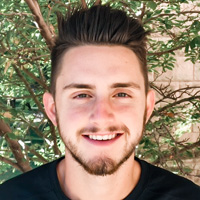 Max Dutton
Hi, my name is Max Dutton! I've lived in Sterling my entire life and I'm a recent grad of Sterling High School! I chose SC because of all of the amazing things I can be a part of. I am heavily involved in Choir and Highland Singers, and I run Cross Country and Track. Sterling is a great town to live in because you will always have an amazing support staff around you! The campus feel is always extremely positive, and everyone is very friendly.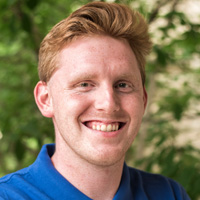 Will Dutton
Hi everyone! My name is Will Dutton and I am proud to be an SC Warrior! I am an elementary education major here. I came here first because of the opportunity to perform in two musicals a year potentially. As I've been here though I've realized how wonderful and dedicated the people on this campus are to student's betterment and a sincere warmth that really lights up campus in big ways. I hope I can share with you my love for this place if I get the chance to give you a tour. God Bless! #swordsup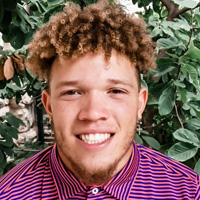 Arnell Henry
My name is Arnell Micheal Henry. I am from Fountain, Colorado. As an athlete my goal was to pursue playing sports at the collegiate level. One of our amazing Sterling Football coaches arrived at my high school and offered me a chance to come and take a visit at Sterling and I fell in love. It was everything I was looking for from the close and personal learning environment to the values that the school offered since it is a Christian college. Just some other information about me are that I am obviously a football player who enjoys working out. I also enjoy making and playing music for other people as well. This next year however is going to be unique since it is going to be my second year in college and my first year officially playing football at the collegiate level after a great year of training and growing. I also am excited to be joining the Sterling College Ambassador team as well being able to lend a helping hand around the school and just cannot wait to see what this new school holds. Living in Sterling is always an adventure because I never know what is going to happen with weather or even just all of the things that go on in town. This is a magical place anyways because the people are some of the nicest that you will ever meet, as well as the great times that happen on campus from our sporting events to our performances that go on as well. Can't wait to jump into the school year and face what this year holds for me!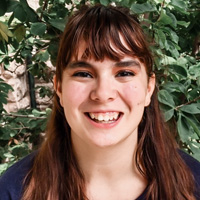 Kendra Klaassen
I'm Kendra Klaassen and I am a Sophomore from Hutchinson KS. Choosing to come to Sterling College was not a hard decision. Both of my Grandparents and my Great Grandma attended Sterling College. Which meant I had heard stories about Sterling my whole life. The other reason why I had chosen to come to Sterling was the fact that Sterling was different than other colleges that I had visited. One of the things that really stuck out to me was that Sterling would let me participate in multiple things instead of just one. Here at Sterling I am in the choir and help with theatre productions. I also teach little kids dance at a studio in Hutchinson. Something that I am looking forward to this year is getting to know new students and, get to experience more.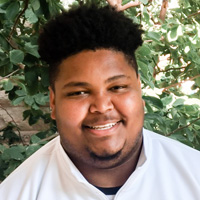 Darren Porche
Hi, my name is Darren Porche and I'm just a normal guy who just wants the best for everyone. If you want to know anything about me you can ask me straight up and I'll tell you; no secrets here. I'll keep it real with you as I always do and that's just me, so ask away!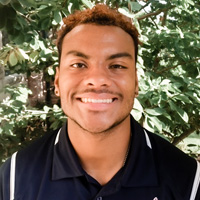 Darian Vargas
I am Darian Vargas and I am from Varnado, Louisiana. I am a sophomore at Sterling College and I am a member of the Football team. I am a History Education Major. Last semester I was on the Dean's Honor Roll list and a Kelsey Scholar. Last year, as a freshman, I was the Senator of the Kilbourn Dormitory and this year I plan on running for the Douglas Y Senate seat.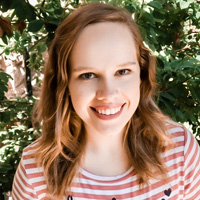 Jenna Weis
Hi, I'm Jenna and I'm currently a sophomore at Sterling. I heard about Sterling from my dad, who professors here as well as some friends who attended. I took a gap year after graduating from high school to explore the world's opportunities and decide what I want to do with my life. After a year and semester of learning, exploration, and prayer I decided Sterling was the best place to help my future goals. I'm a double-major in Christian Thought and Writing & Editing with the hopes of being a full-time writer for ministry. I love Sterling because they are committed to excellence, the atmosphere is so welcoming, and the professors are genuinely invested in helping me reach my education goals. When I'm not working on schoolwork, I serve as the Ministry Coordinator for Child Evangelism Fellowship of Kansas. I also enjoy running, watching Netflix or Hulu, and exploring the world through my Polaroid.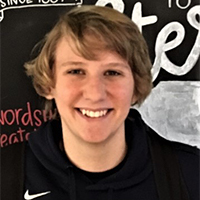 Taya Wilson
My name is Taya Wilson, and I am a sophomore at Sterling College. I grew up in Sterling and am a fourth generation warrior. My interests include playing basketball, reading, photography, running track, and music. This year I am very excited to meet new people, make new friends, and play basketball. 
Sterling is a great town. I love the community support and involvement in the college and in turn the college's involvement in the community. Sterling College is also a great place to grow in your spiritual walk with Christ and make life-long friends along the way.