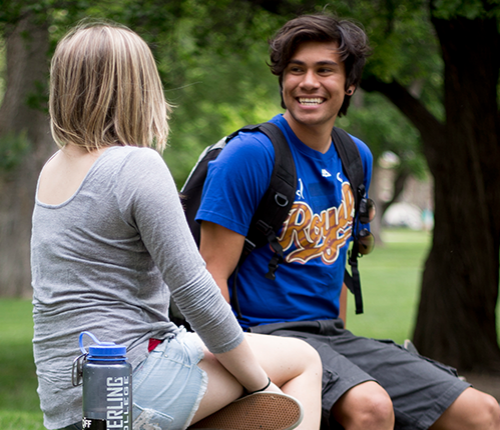 Sterling Jump-Start Days
Sterling Jump Start Days give new students the chance to get set up for life at SC!
Jump Start Days are exclusively for students who have already applied and been accepted to Sterling College. 
When you arrive on campus, you will have the opportunity to do the following:
Enroll in fall classes
Meet with Financial Aid
Take your ID photo
Set up a payment plan with the Business Office
Learn about what SC offers in Technology, Career Services, Health and Counseling
Pick up some Warrior merchandise at the bookstore
Check out the Dorms
Each Sterling Jump Start Day begins at 11:00am.
Can't come to campus for Jump Start? Phone Enrollments are available! (Be sure to select the "phone" option on the registration form.)
Space is limited for each Jump Start so register in advance.
Pre-registration is required for all Jump Starts.  
2018-19 Jump-Start Days:​
All 2018-19 Jump Start Days have passed. Please contact your Admissions Counselor or the Admissions Event Coordinator for enrollment assistance.
(620) 278-4388 or events@sterling.edu