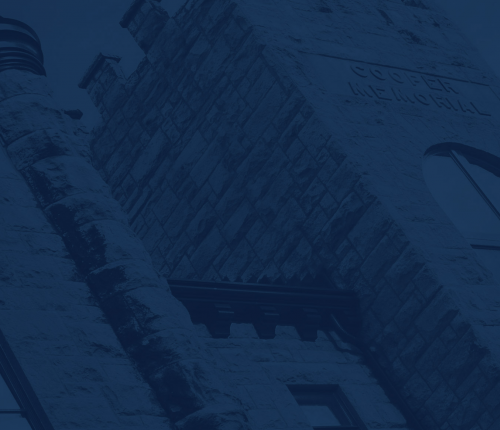 Veterans Benefits
Veterans Benefits
The Veterans School Certifying Official, Rebecka Vessey, will assist you with the following:
Advising regarding application for educational benefits and change of training or location.
Enrollment certifications
Evaluation of prior training 
Rebecka Vessey: rebecka.vessey@sterling.edu
Location: Kelsey, Registrar's Office
Phone: 620-278-4280
Veterans Educational Benefits Checklist
Sterling College does participate in the Yellow Ribbon Program. Students with 100% eligibility under Chapter 33 are eligible to apply for this benefit. 
ADDITIONAL INFORMATION
You must notify the Certifying Official of any changes to schedule as this will affect certification.
For more information about the GI Bill® go to the official GI Bill website. .To contact the VA, please use the "Ask a Question" webpage. The VA will respond in writing, within a reasonably short amount of time. You may also call 1-888-442-4551 (1 888 GI BILL 1) from 7:00 a.m.–7:00 p.m. Central Time.
Veterans and others eligible for educational benefits from the DVA are subject to the standard of satisfactory progress as required by DVA rules and regulations. This policy is outlined in our college catalog for both undergraduate and graduate students.
Learn More
Learn more about which benefits apply to you, and what these benefits include. Specific questions regarding your eligibility should be referred to the U.S. Department of Veteran Affairs at1-888-442-4551. 
 
Chapter 30 - Montgomery GI Bill® Active Duty
This program provides veterans educational benefits for individuals entering the military service after June 30, 1985. (Reservists and National Guard members should refer to Chapter 1606 below.)
 
Chapter 31 - Vocational Rehabilitation and Employment Program
This program is for veterans whose VA-established, service-connected disabilities entitle them to training and rehabilitation to increase the odds for employment. Veterans must provide a current 28-1905 approval form from their case worker in order to certify their enrollment.
 
Chapter 33 - Post 9/11 GI Bill®
You may be eligible if you served at least 90 days on active duty after September 10, 2001, and you are either still on active duty or were honorably discharged from active duty. Individuals eligible for the GI Bill-Selected Reserve (Chapter 1606) and who qualify for Chapter 33 may make an irrevocable election to receive Post-9/11 benefits.
 
Chapter 35 - Survivors and Dependents Education Assistance Program
This program is for dependents (spouses and children) of individuals who died, or are permanently and totally disabled from service-connected causes.
 
Chapter 1606 - Montgomery GI Bill® Selected Reserves
This program is available to members of the Selected Reserves, including the National Guard. 
 
Yellow Ribbon Program
Schools participating in the Post-9/11 GI Bill (Chapter 33) Yellow Ribbon Program agree to make additional funds available without an additional charge to your GI Bill entitlement. Sterling College has chosen to waive 50% of eligible expenses in excess of Chapter 33 tuition and fees caps. The VA will match the same amount.  
''GI Bill® is a registered trademark of the U.S. Department of Veterans Affairs