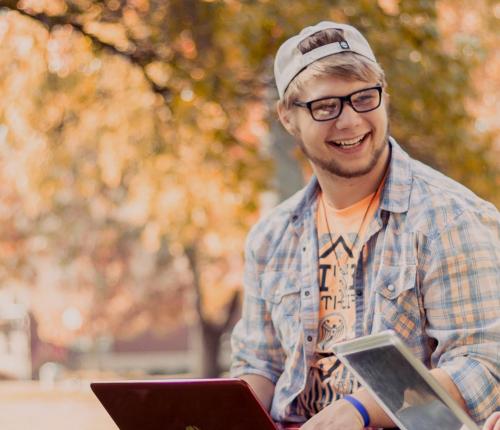 Financial Aid
The Sterling College financial aid office assists students in the financial aid process to help secure funding for their educational needs. Financial aid funding consists of scholarships, grants, loans, and employment. Keep in mind that the figures listed on these pages are for traditional on-campus students only. For tuition information for online students, please reference Sterling College Online's page on tuition rates.
The financial aid staff evaluates a student's financial need, determines eligibility, issues official financial aid offers, and processes loan applications. Staff members are available to counsel the student and their family in regards to financial aid.
Sterling College participates in federal financial aid programs, state of Kansas financial aid programs, and offers a variety of institutional scholarship opportunities. In order to determine eligibility for federal and state funding, students must apply to Sterling College and complete the Free Application for Federal Student Aid (FAFSA).
Steps to Apply for Financial Aid
FAFSA Code: 001945
FAFSA Priority Deadline - January 15
---
Contact Information