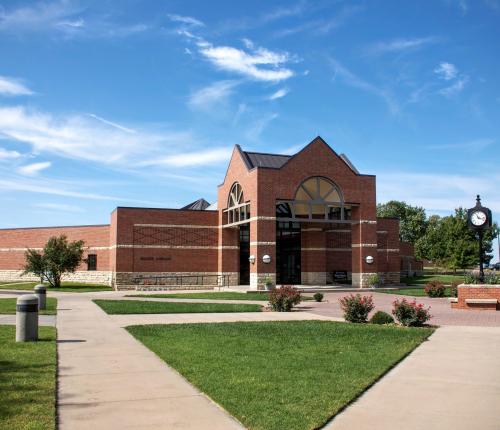 Mabee Library
Welcome to Mabee Library
The Mabee Library is a gateway to global information resources and includes an academic computing lab. Computer workstations provide network access to the online catalog, over 50 bibliographic databases, and the Internet. The Crebbs museum, located in the Library, was a 1964 gift of Chester M. Crebbs (class of 1917) and his wife in memory of his parents. It houses Indian artifacts and items of local history. Mabee Library not only serves the college community but is also open to the public as well. Community users are welcome!
Library Home Page and Library Catalog
Contact Info
Sterling College is a participant in the Association of Christian Librarians' Reciprocal Borrowing Program. Reciprocal borrowing is a voluntary program whereby ACL institutions choosing to participate would extend in-person borrowing privileges to authorized patrons from other ACL institutions. Patrons, including faculty, students, and staff, have reciprocal access to the physical collections of participating Christian institutions. This access is especially valuable for those who may not live near their home institution. Find more information here.