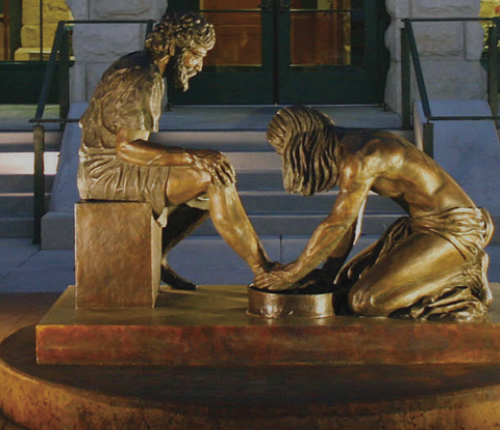 What We Believe
Our Mission
To develop creative and thoughtful leaders who understand a maturing Christian faith.
Our Vision
To be recognized as the finest Christ-centered, servant leadership development-focused, liberal arts experience in the Great Plains.
Core Values
In active, vital partnership with church, community and strategic partners, and ever striving for first-class quality in all that it does, the Sterling College community will be guided in all its work by the following intrinsic values:
Faith: Faithful discernment of and response to God's self-revelation in Christ in Scripture
Calling: Faithful discovery and pursuit of each person's particular calling in life
Learning: A love of learning and a dedication to the pursuit of truth
Integrity: Integrity in scholarship, the arts, athletics, and all other cocurricular activities
Service: Faithful practice of redemptive servant leadership involving a vision of wholeness in a broken world
Community: Mutual respect amid diversity as members of the body of Christ
Institutional Learning Objectives
The Sterling College graduate will:
Demonstrate sufficient content knowledge to be successful in his or her chosen profession or advanced academic endeavors. demonstrate understanding of relationships between his or her chosen area of study and the world and its cultures.
Exercise the intellectual, communicative, and social skills reflective of creative and thoughtful servant leadership.
Demonstrate an understanding of the personal and civic skills necessary for a productive life of faith and service.
Demonstrate understanding of how biblical principles affect personal, professional and academic life.