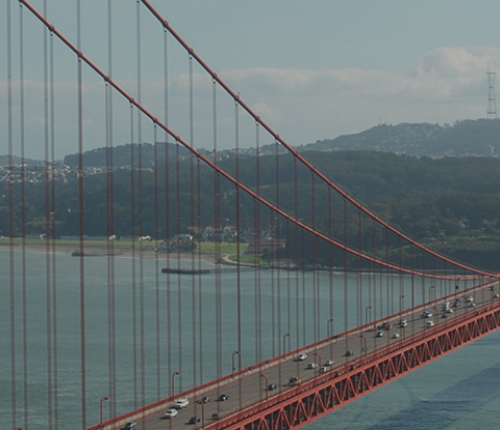 California/Kansas Connection
Kansas may seem like it's worlds away from California, but it really isn't. California is our second most populated state among our student body, and a variety of students from the Golden State have found a new home in our tight-knit community. At Sterling College, you don't have to wait for the classes you need. You can work toward whatever major you want right now. And while you're here, we have tons of activities, athletics and artistic opportunities you can join in--whether you have experience or not.
California Connection Testimonials
Check out what some of SC's California students have to say about their time at Sterling College!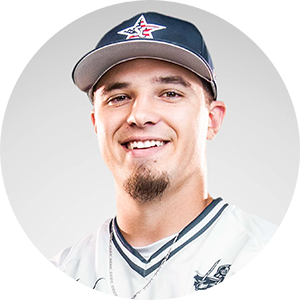 Cameron Gish
Hometown: Fiddletown, California
Grad Year: 2020
Major: Sports Administration ​
A CA student should choose SC because they can relate to a lot of the other college athletes here and there are many faculty who are also from California.
It makes it feel like a little bit of home has gone to college with you so you don't get homesick.
My favorite part about Sterling is someone that is always there for you. Coaches, friends and faculty go out of their way to make sure that you are having the best time that you possibly can while attending SC.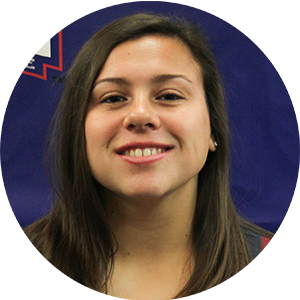 Cheyan Britain
Hometown: Corona, California
Grad Year: 2023
Major: English
Kansas is just so different from California. The people and the environment are a nice change and it is a great way to branch out of your comfort zone.
Being on the basketball team has been one of the best things about Sterling. My team truly is my family and I have made some many amazing friends that will last long after college.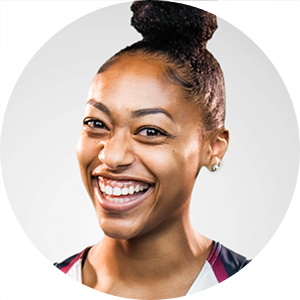 Dominique Bonaparte
Hometown: Union City, California
Grad Year: 2020, 1st Year as an SC Grad Student
Major: Athletic Training 
I chose Sterling College because the atmosphere felt so warm and welcoming during my visit. I needed a change of speed. Life in Bay Area is so fast pace, racing to get to where you want to go. So, I love how everyone out here isn't in a rush and is patient with life.
California students should consider going to Sterling College because one can definitely learn more about themselves by stepping outside of their comfort zone. Unlike most schools in California the class sizes are much smaller, making classes are more personal. I liked this a lot because it makes learning a lot easier and keeps you more focused.
What I like best about being at Sterling is the staff and community. Everyone is so nice and helpful. I know many of the faculty and staff at the college, so it's great to hear that their door is open for me whenever I need them. And for the community, Sterling is truly a town of caring people and I feel grateful I was able to finish out my college career here.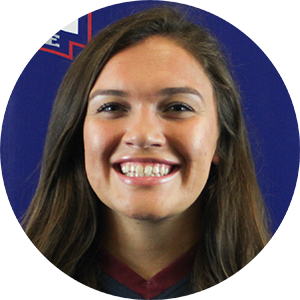 Ciera Britain
Hometown: Corona, California
Grad Year: 2021
Major: Elementary Education ​
I chose Sterling College because everyone was so nice and friendly and made me feel welcome. In California you are used to such a fast pace lifestyle, in Sterling, Kansas you have the opportunity to slow down and enjoy the little things in life.
I love being a part of the Sterling women's soccer program it gives me a family when I am away from my own family.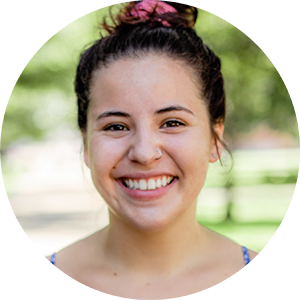 Grace Chavez
Hometown: Grand Terrace, California
Grad Year: 2022
Major: Health Science PPT
I chose Sterling College because I knew the moment I visited that Sterling was serious about faith and community. I met with faculty and was given so much love and support, and no pressure. God made it clear Sterling was FOR me, and right after my visit, I pretty much had my mind made up! Christian Education is very important to me, and Sterling is a truly Christ based college. I play volleyball and am involved in the Honors Program as well, and knew there were so many great opportunities in both.
Moving from big town San Bernardino, California to small town Sterling, Kansas was a huge culture shock for me, and I loved every second of the new experience. Sterling is so close knit, it is impossible to go to Sonic without knowing someone, and that was so new to me! Consider Sterling because it's a new adventure. God is present on our campus and we are so much stronger with Him.
What I like best about Sterling are the relationships I've built. With coaches, professors, staff and peers, I have met and got to know so many amazing people, and the people I've met here make Sterling HOME.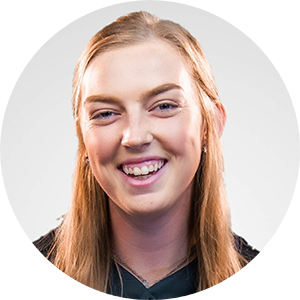 Teanne Edens
Hometown: Cloverdale, California
Grad Year: 2020 
Major: Criminal Justice
I chose Sterling because I just loved the small town vibe that came along with school.
CA students should consider Sterling because it's not like most schools. Most colleges have a full classroom full of students, where Sterling has a very small classroom size to help students interact with their instructor more.
Some of the main things that I like best about Sterling is how involved the town of Sterling is with the college. I especially love the Host Family program. It is has helped to have a Sterling family away from home.