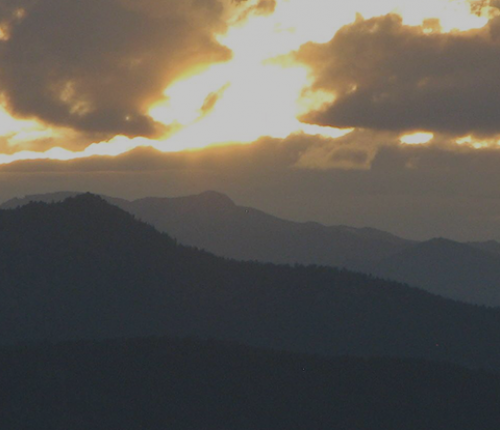 Colorado/Kansas Connection
Did you know that Colorado is in the top five states our students come from? A variety of students from the Centennial State have found a new home in our tight-knit, Christ-centered community. Come join the SC family where people and relationships matter. And while you're here, we have tons of activities, athletics and artistic opportunities you can join in--whether you have experience or not.
Colorado Connection Testimonials
Check out what some of SC's Colorado students have to say about their time at Sterling College!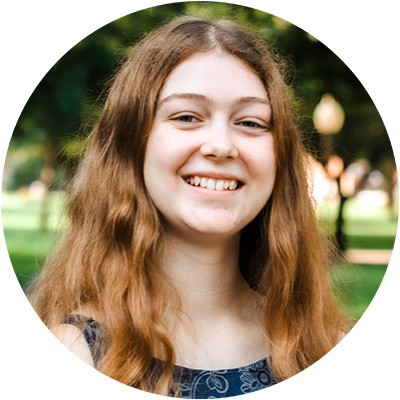 Sara Welsch
Hometown: Manitou Springs, CO
Grad Year: 2024
Major: Math Education
Activity: Volleyball
I chose Sterling College because it had everything I was looking for! Sterling has a great math and education program, which not all Christian colleges have. Sterling College also has a great track record of developing Christian leaders in mind and body through its competitive NAIA/KCAC athletic programs.
Colorado students should consider Sterling College because while Colorado has an abundance of outdoor recreational offerings for the adventurer, it does not offer the same Christ-centered educational opportunities as can be found at Sterling College.
The thing I love about Sterling College is the community aspect both on and off campus. Everyone is very friendly and welcoming at Sterling. The students always encourage each other, and the faculty is there to support you. You are able to get to know your professors and classmates very well, and we are all one big family.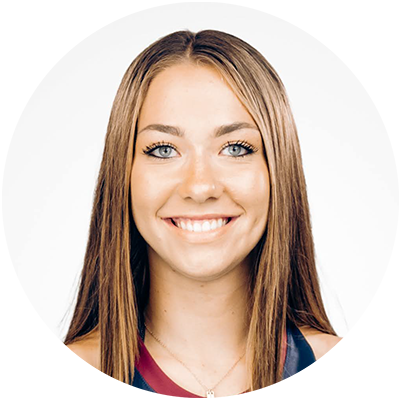 Lauren Carmack
Hometown: Elizabeth, CO
Grad Year: 2023
Major: Sports Management
Activity: Women's Basketball
I chose Sterling College because I feel like God led me to be here. It is a great community full of loving and caring people. Not to mention the women's basketball team is super cool, too.
A Colorado student should consider Sterling College because it's right next door and the atmosphere is so welcoming that this really becomes your second home.
The thing I like best about being at Sterling is the relationships that you get to make here. You make lifelong friends and such great connections. I have met some of the best people here.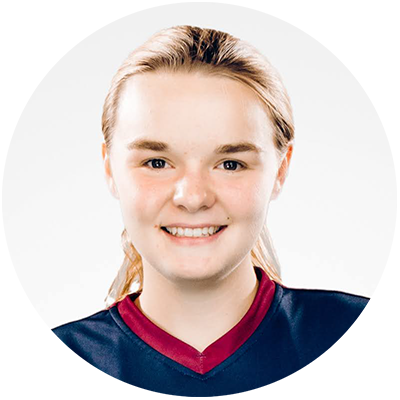 Emma Bartha
Hometown: Colorado Springs, CO
Grad Year: 2024
Major: Sports Ministry; Minor: English Literature
Activity: Women's Soccer
I chose Sterling college for a combination of reasons. I desired to attend a small school with a strong Christian foundation. I also wanted a school with an emphasis in the liberal arts, specifically in theology and literature. I also wanted the opportunity to play soccer.
A Colorado student should consider Sterling college because it is founded in God's Word and has an excellent teaching staff. It is also near enough to home for parents to come to any games or major events, and for students to go home for holidays. There are also other little things like a boost in energy because of a lower elevation, a beautiful campus with foliage we do not have at home, and like-minded students. There are also no hills to run or drive up, and there is wonderful sense of community because of how small Sterling is.
I like being part of the theology department the best. The professors are founded in the Bible and are helping me understand and apply Scripture and theological ideas. The students in the department are also smart, wise, and friendly, and I have established great relationships with many of them.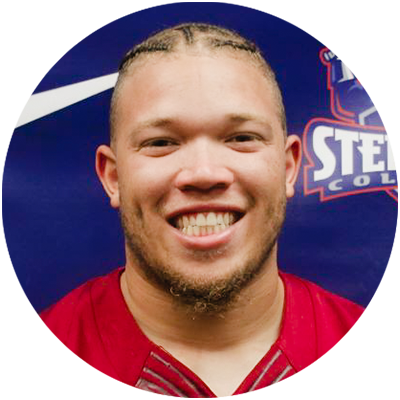 Arnell Henry
Hometown: Fountain, CO
Grad Year: 2023
Major: Pre-Physical Therapy
Activity: Football
I chose Sterling because I was recruited for football and then fell in love with the school and community that is here.
A student from Colorado should consider Sterling because it is a great way to branch out and move away from home, while still being close enough to travel back home for a quick weekend trip.
The one thing that I like about Sterling College is that the professors and staff care about who we are as people and put the best interest in for us when it comes to our studies and health.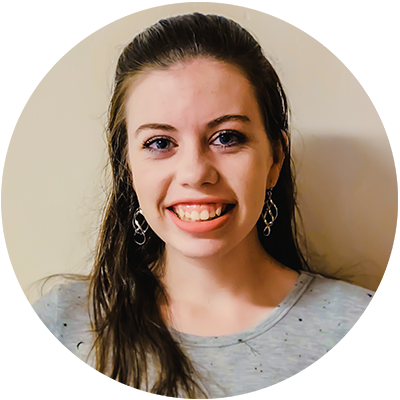 Rebekah Parish
Hometown: Westminster, CO
Grad Year: 2024
Major: Elementary Education; Minor: Writing & Editing
Activity: Theatre
I chose Sterling because of the small-town atmosphere, the people here, and the environment of the college. Sterling had everything I was looking for academically and extracurricular activities I wanted to be a part of. When I came and toured the campus for the first time, I felt very at home, which was a must-have for the college I wanted.
I think students from Colorado should choose Sterling because it's a different environment, but it's not too far from home. It gives you a sense of independence and allows you to get experience living on your own, but you don't have to worry about being super far from home.
My favorite part of Sterling has been the opportunities it's given me to grow. I've gotten to pursue the things I love and expand my talents. I've also met some wonderful people along the way who have pushed me to become better, but who have encouraged me through it.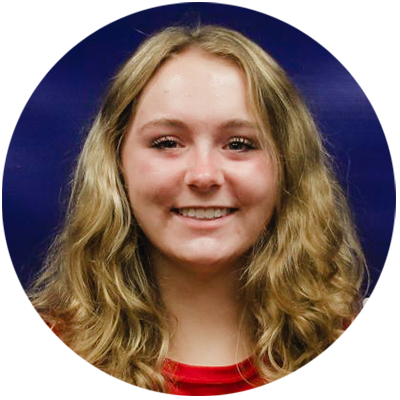 Madison Atha
Hometown: Buena Vista, CO
Grad Year: 2024
Major: Human Biology
Activity: Volleyball
I chose Sterling because of the environment, and everyone was so friendly and welcoming when I came to visit.
A Colorado student should choose Sterling because it's not too far from home and being from such a beautiful state it makes you appreciate it more, and you get to experience new things that we don't really see in Colorado like how seriously people take cornhole in the Midwest.
What I like best about Sterling is the relationships I've made here. There are some special people here whether that's professors, coaches, or teammates and I think it's easy to make those relationships here because everyone is so kind and genuine and they want you to succeed.