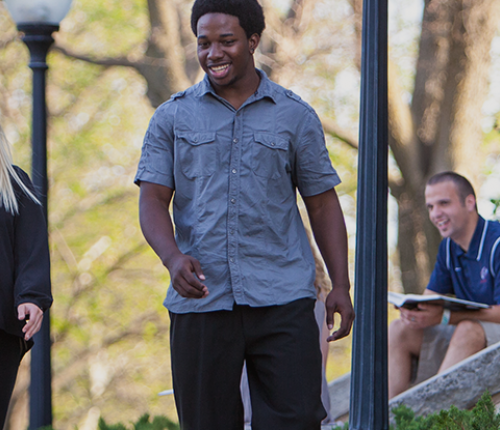 Home-School Students
Information
The admissions staff at Sterling College understands that home-school students come from a different background than the traditional high school student. You may be acting as your own guidance counselor, so we would love to help you answer any questions that you may have about entering college. No question is too simple!
Five reasons to come to Sterling:
14:1 student/faculty ratio - By the time you graduate, the professors not only know your name, they know your favorite color, favorite dessert, favorite animal...  
Christian faculty and staff - Learn how to integrate your faith with your career
Volunteer opportunities - Annual mission trips, Love Sterling, and many other student-run ministries
Dorm life - Meet new people and create life-long friendships 
Job opportunities - Work study and campus employment available
Admissions Process
1. Application
​Complete our Free online application or the Printable Sterling College Admission Application (PDF)
2. Transcript
Submit your home school transcript along with any other high school or college transcripts from which you have taken classes.
3. Test Scores
Submit an official copy of either your ACT or SAT scores to the above address.
4. Housing
Complete the Housing Request Form.
5. Deposit
The deposit is $100 for residential students or $50 for commuting students. It can be sent to the Office of Admissions, taken by credit card over the phone at 1-800-346-1017, or done online.
Sterling College Mailing Address:
Sterling College Admissions
125 W. Cooper, Sterling, KS 67579
High school level courses that should be taken are:
English (4 units)
Natural Science (3 units – with one being a laboratory course)
History and Government (3 units)
Mathematics (3 units)
Physical Education (1 unit)
Fine arts – including art, music, theatre, dance, forensics or similar studies (1 unit)