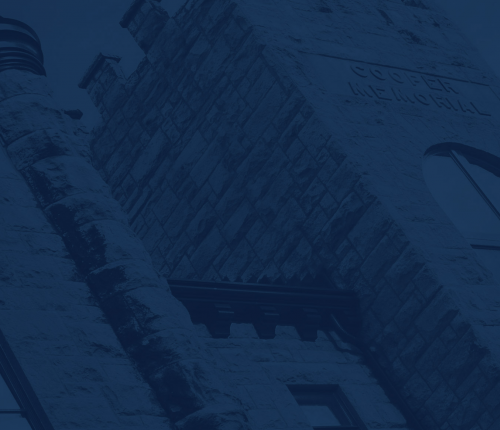 Fostering Community and Hospitality on a Diverse Campus Conference
Fostering Community and Hospitality
On a Diverse Campus
Gather with fellow faculty, staff, and administrators to discuss and deepen our commitment to diversity and its connection to our respective missions as faith-based institutions.
This one-day conference will encourage us as we work to shape our institutions to ensure that all students are welcomed on our campuses and are provided with opportunities to learn and to be deeply shaped by academic study and the Truth of God's Word. 
Plenary speakers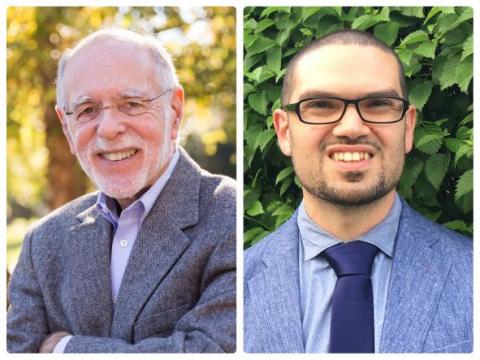 Dr. Richard Hughes and Dr. Nathan Luis Cartagena
Plenary Speaker Bios
Richard Hughes
Richard Hughes has worked at the intersection of religion and American culture over the course of a 50-year career, specializing in religion and American identity, religion and race in America, religion and American higher education, and the role of Christian primitivism in American life. His eighteen published books include "Illusions of Innocence: Protestant Primitivism in America" (University of Chicago Press), "Myths America Lives By: White Supremacy and the Stories that Give Us meaning" (University of Illinois Press), "Christian America and the Kingdom of God" (University of Illinois Press), "Reviving the Ancient Faith: the Story of Churches of Christ in America" (ACU Press), and "How Christian Faith can Sustain the Life of the Mind" (Eerdmans). His newest book — "The Grace of Troubling Questions: Vocation, Restoration, and Race" — will be published by ACU Press in 2022. Having taught at Pepperdine University, Southwest Missouri State University, Abilene Christian University, and Messiah College, Hughes currently serves as scholar-in-residence in the Center for Christianity and Scholarship at Lipscomb University in Nashville, Tenn. 
Nathan Luis Cartagena​
A son of the US South and Puerto Rico, Nathan Luis Cartagena is an assistant professor of philosophy at Wheaton College in Wheaton, Ill., where he teaches courses on race, justice, and political philosophy, and is a fellow in The Wheaton Center for Early Christian Studies, and an affiliate faculty for the Latin American and Latino Studies Program. His work has appeared in Sojourners and he was recently a panelist on a webinar hosted by Christianity Today. He serves as a scholar-in-residence for World Outspoken, and is writing a book for IVP Academic.
---
Conference Schedule
9:30-10 am Registration (Culbertson Lobby)
10-11 am
Welcome and Plenary Address 1 (Culbertson Auditorium)
"Escaping the Grip of White Supremacy: A Mandate for Christian Higher Education"
Richard Hughes, Scholar in Residence, Lipscomb University
 
11:15 am -12:15 pm
Morning Break-out Sessions (Cooper Hall)
"Diversity in Athletics" (Incubation 1)
Cameron Jackson, Lead Pastor, The 316 Foursquare Church
"Biblical Theology of Hospitality" (Incubation 2)
Tim Gabrielson, Assistant Professor of Theology and Ministry, Sterling College
"Living into the Promise of the CDO Role: Practical Strategies for Supporting Campus Diversity Efforts" (Presentation)
Sandra Mayo, Vice Provost for Inclusive Excellence, Seattle Pacific University
12:15-1:30
Lunch (West Caf, Student Union Building)
1:30-2:30
Afternoon Break-out Sessions (Cooper Hall)
"Spiritual Life and Interfaith Efforts" (Presentation)
Estephany Moncada, Associate Chaplain & Diversity Officer, Sterling College
"Launching and Sustaining a Diversity Office" (Incubation 1)
Crystal Aluko, Director of Diversity, Equity and Inclusion, WSU Tech
"Creating a Hospitable and Inclusive Classroom Environment" (Incubation 2)
Moses Rumano, Chair of Education Department, Friends University
Charla Heddin, Director of Education Graduate Programs, Friends University
2:45-3:30
Plenary Address 2 (Culbertson Auditorium)
"Cultivating Mercy on a Diverse Campus"
Nathan Luis Cartagena, Assistant Professor of Philosophy, Wheaton College
3:30-3:45
Afternoon Break
Refreshments in Culbertson Lobby
3:45-4:45
Q&A and Closing Comments with Dr. Richard Hughes and Dr. Nathan Luis Cartagena, facilitated by Dr. Sandra Mayo (Culbertson Auditorium)
---
$20 per person, includes lunch. Group discount and scholarships available. Please email Rachel.Griffis@sterling.edu for more information or to request a scholarship.
---
---
Lodging Information
Country Inn Sterling
Celebration Centre Inn & Suites – Lyons
Holiday Inn Express – Hutchinson
Comfort Inn & Suites – Hutchinson
Fairfield Inn & Suites – Hutchinson