12th Ranked Sterling Rolls Over Bethany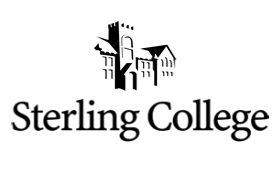 Friday, December 10, 2010
Lindsborg, Kan. - Britany Gasper and the 12th ranked Sterling College Lady Warriors traveled to Lindsborg, Kansas on Thursday night to play the Bethany College Swedes and defeated the Swedes 67-46 in a costly game for the Lady Warriors. The game became costly for Sterling when Megan Patrick went down early in the second half with a knee injury. It is still not known how long the injury will keep Patrick on the sideline. Gasper stepped up for SC in the absence of Patrick, scoring 14 points and pulling down seven rebounds, four of which came on the offensive glass, to help Sterling pull away from Bethany and improve to 3-0 in the KCAC.
After getting off to a hot start, Sterling went cold midway through the first half. Bethany was able to battle back in the first half, pulling within four points at the half with Sterling leading 25-21. In the second half, the Lady Warriors would take control of the game. SC would outscore the Swedes by 17 points in the final 20 minutes to take the 67-46 victory. Defense was the key for Sterling, forcing Bethany into 15 turnovers on the night.
Laura Patrick led SC in scoring with 15 points. Gasper scored 14 points while Megan Patrick scored ten points before going down with her knee injury. Freshman Carley Chambers also had a nice night for Sterling, scoring nine points.
Bethany's Cathy Wade led all scorers with 21 points while also pulling down 12 rebounds; however, Wade was the only Bethany player to score in double figures.
The win improves SC to 8-1 on the year, 3-0 in the KCAC. Sterling's next game will be on Saturday when the University of Saint Mary visits the Gleason Center at 5:00pm.