2011 Warrior Wood and Wedge a Success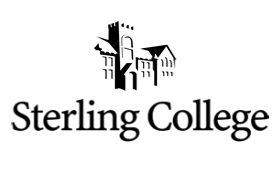 Hutchinson, Kan. - The 2011 Warrior Wood and Wedge Golf Tournament took place on Monday, June 27th, at the Highlands Golf and Supper Club in Hutchinson, KS. 84 golfers participated in the all-day event. It was the 14th annual tournament held for by the Warrior Athletic Association as a key fundraising event for Sterling College Athletics and combined with the silent auction generated over $9,000 for the athletic program.
The tournament was won by the Associated Imaging Services team of Grant Norris, Don Reed, George Norris, and Cory Novascone who scored 58 on the day in the scramble format. The SC Soccer Team of Justin Morris, Ray Williford, Brett Patterson, and Jeff Kidd also finished with a 58 but lost out on the handicap tie-breaker. Finishing third was the IMA team of Blake Wells, Doug Wright, Andy Hofmeier, and Brian Reffner.
The Flight B bracket was won by the Alden State Bank Team and SC Softball Team of Jarrod Rowland, Travis Surface, Rick Stallings and Jaret Wohler with a score of 66. The Men's Basketball team of Dean Jaderston, Ben Marshall, Roger Lippelman, and Dan Scheer were runner-up with a score of 67.
The following participants also won contests at the tournament: Dustin Plett, longest drive; John Stutzman, closest to the pin; Hank Schichtle, longest putt, and Donna Cook, Mennonite Press, the longest women's drive.
Dean Jaderston, Warrior Athletic Director, was very thankful for all the teams who participated. "We've had another great year in Warrior Athletics, but none of it would be possible without the help of so many people. The WAA is so generously supported by this community. It's continues to amaze me how passionate and supportive this town and our supporters are. That's really the best part of today; getting together with so many people who care about Sterling Athletics, have some fun and continue to build relationships. It really was a great day!" he said.