2012 Homecoming Schedule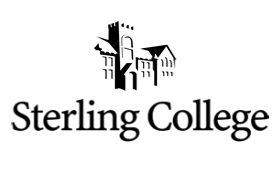 Thursday, October 18, 2012
The students at Sterling College kicked off the 2012 Homecoming activities this weekend with the annual bonfire. For alumni and friends of the College, events will begin Thursday, Oct. 18 at 8 p.m. in Culbertson Auditorium with opening night for the musical "Godspell." The public is encouraged to join in the celebration.
A special addition to this year's festivities will be fireworks in honor of Sterling's 125th anniversary Friday night following the musical. Fireworks will be best seen from Smisor Stadium. The public will be able to sit in the stadium seating, but will not be allowed on the field.
The annual Homecoming parade down Broadway Ave. will begin at 10 a.m Saturday, Oct. 20. Grand marshals Vernon Groth '34 of Lyons, Kan. and Lola (Lambert) Klepper '34 of South Hutchinson, Kan., will lead the parade followed by Homecoming Queen candidates Annalise Kolb of Monument, Colo., Cassandra Spliess of Camp Verde, Ariz., and Larissa Versaw of Canon City, Colo., and Homecoming King candidates Scott McKinney of Superior, Neb., Micah Mitchell of Westminster, Colo., and Michael Redondo of Norco, Calif.
A pancake breakfast sponsored by the Lady Warriors Basketball Team will take place in the Sterling United Presbyterian Church from 7:30 a.m.-1 p.m. Tickets can be purchased at the door for $6 for adults and children over 10; tickets for children 10 and under will be $0.25 for each year of their age.
From 11 a.m.-1 p.m. the Homecoming Hangout and annual barbecue on East Cooper Lawn. The Hangout will feature inflatable games, face painting and a petting zoo for children, as well as music and arts and crafts. Tickets for the barbecue are $6 for adults and $3.50 for children.
"Godspell" tickets can be purchased at the Sterling College box office Monday-Friday from 1-5 p.m. and Thursday-Saturday 7-8 p.m. Tickets prices are $8 for adults, $5 for students and seniors. Seating is reserved.
A complete schedule follows:
Thursday, Oct. 18
8 p.m. "Godspell"
Culbertson Auditorium
Friday, Oct. 19
9 a.m.-4 p.m. Alumni College
4 p.m. Various class reunions
Various Locations
6 p.m. Reunion dinners
Various Locations
8 p.m. "Godspell"
Culbertson Auditorium
Saturday, Oct. 20
7:30 a.m.-1 p.m. Lady Warriors Pancake Breakfast
Sterling United Presbyterian Church
10 a.m. Homecoming Parade
Downtown Sterling
11 a.m.-1 p.m. Homecoming Hangout
East Cooper Lawn
11 a.m. Campus tours
Meet on East Cooper Lawn
11 a.m. Barbecue
East Cooper Lawn
1:10 p.m. Crowning of Homecoming Royalty
Smisor Stadium
1:30 p.m. Sterling College vs. Ottawa University
Athletic Hall of Fame inductions during halftime
Smisor Stadium
1:30 p.m. Young Alumni reunion
South of Smisor Stadium
4:30-5:30 p.m. Student Government Reunion
Heritage Hall
4:30-5:30 p.m. Parent reception for parents of current students and SC foster parents
South of Stadium (Cornerstone in the Student Union for inclement weather)
5:45-7:30 p.m. Alumni Banquet
East Cafeteria
8 p.m. "Godspell"
Culbertson Auditorium
Sunday, Oct. 21
2 p.m. Tribute to the Klings
Culbertson Auditorium
4:30 p.m. Reception for Klings
Cornerstone in the Student Union