Accounting students attend Kansas Society of CPAs annual meeting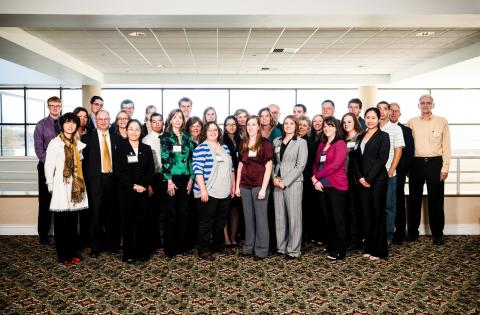 Wednesday, December 5, 2012
Three students studying accounting got a first-hand look at what it was like to be a Certified Public Accountant in the state of Kansas on Nov. 14 when they traveled to the Kansas Society of CPAs Annual Meeting in Wichita.
Seniors Tanya Dahl of Formoso, Kan., and Emily Messick of Saint John, Kan., and sophomore Tim Davis of Phoenix, Ariz., were able to discuss current topics and network with CPAs. 
"The students had the opportunity to meet CPAs from across the state and hear about issues that their future profession is dealing with," said Irene Barkman, assistant professor of business. "We had a group discussion about audits and heard others talk about accounting issues, taxation and legislative issues. It was a good introduction to the professional world of CPAs."
Barkman, a CPA, currently teaches in the Department of Business at Sterling College. She is a member of the KSCPA and served as a member of the KSCPA Board from 2006 to 2009.
Throughout the day, the KSCPA welcomed new board members, executive committee members and life members, awarded scholarships to high school and college accounting students, and heard from the "20 up to 40" group project on reviewing the mission and core values. The meeting ended with Richard Caturano, chair of the American Institute of CPAs, speaking about issues and changes for the year ahead.