Adaptive special education endorsement offered online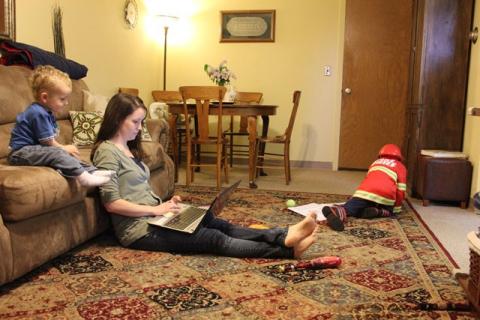 Across the nation there is a shortage of special education teachers, and Sterling College is beginning an online adaptive special education program to help Kansas schools fill this need. 
In partnership with the Associated Colleges of Central Kansas, the Sterling Teacher Education Program will provide the necessary classes for Kansas educators to add an adaptive special education endorsement in grades K-6 or 6-12 to their current elementary or secondary teaching license. This endorsement will be offered in a convenient, online delivery format.
According to one study, 98 percent of the nation's school districts reported a shortage of special education teachers. A study by the U.S. Department of Education showed that of those currently serving special education students, over 45,000, or 11 percent, did not meet the required standards for being highly qualified.
Dr. Gregory Kerr, vice president of academic affairs said, "There is a great need for this program to service the special education cooperatives, school systems and their special needs students. We are pleased that we can provide the necessary classes to prepare Kansas teachers to help all students learn."
The adaptive special education program delivered through Sterling College Online is designed for educators who are currently working in a school and would like to add to their professional credentials. The program requires 21 credit hours and includes field experience to apply lessons directly to a classroom setting. Educators who are currently serving in a school may be able to use current classroom time as field experience. Upon completion of the program, teachers will be prepared to take the special education content area test as required by the Kansas State Department of Education. Successful completion of the content area test allows educators to teach students with intellectual disabilities, behavior disorders and learning disabilities.
Classes will begin in Fall 2012. To apply to the program or to request more information about the adaptive special education program, visit https://www.sterling.edu/online/education/special-ed.