Addie Swihart and Kenny McGrath Named 2011 Outstanding Students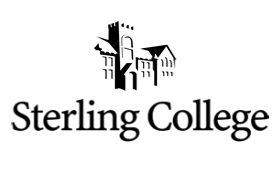 Addie Swihart of St. Francis, Kan., and Kenny McGrath of Apple Valley, Calif., were named the Outstanding Students and recipients of the Fran Jabara Leadership Award for the Sterling College class of 2011. They were awarded this honor at the 2011 commencement ceremony held on May 14, 2011 at Cooper Hall.
The Outstanding Student and Fran Jabara Leadership Award is given to seniors who exemplify outstanding academic achievement, leadership skills and involvement, and an enthusiastically Christian faith. They must also have a cumulative GPA of 3.4 and are voted upon faculty and staff.
Addie Swihart, named the Outstanding Female Student, was praised for being quick to smile, loyal, dependable, of high integrity, loving and compassionate. She served as a resident assistant for two years, overseas mission participant and assistant team leader for missions.
"To put it succinctly, this young lady walks the walk of a true Servant Leader" said Gladys Ritterhouse of the Sterling Teacher Education Program of which Swihart was a student.
Swihart plans to serve as a resident director of McCreery Hall last year. Swihart is the daughter of Bruce and Shirley Swihart.
Kenny McGrath, named the Outstanding Male Student, was involved in many activities at Sterling. He was a resident assistant and leader on the men's KCAC championship basketball team. He has also served as a mentor to the Sterling Crosspoint youth group.
"His love for the Lord is clear in everything he does, whether playing basketball as hard as he can, excelling in the classroom, or joining high schoolers as they worship together," said Dean Jaderston, Sterling's head men's basketball coach.
McGrath is the son of Karen and Terry McGrath.
Sterling College is a Christ-centered, four-year, liberal arts college located in Sterling, Kan., with a mission "to develop creative and thoughtful leaders who understand a maturing Christian faith."
Sterling College is accredited by the Higher Learning Commission of the North Central Association of Colleges and Schools at 30 North LaSalle St., Suite 2400, Chicago, IL 60602 – 800-621-7440.