All-KCAC Selections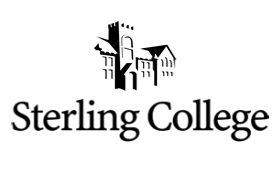 Saturday, November 20, 2010
Sterling, Kan. - Sixteen Warrior Football players received All-Kansas Collegiate Athletic Conference (KCAC) honors for their performances during the 2010 football season. Headlining the list are the only two Warriors to be selected All-KCAC First Team, Mike Talton and Chris Story. All-KCAC Second Team members are Mike Danski and Jesse Bundrage. Cory Dunbar, Brock Frank, James Morley, A
ntoine Turner, Kerby Rice, Jesse Kendig, David Guthmiller, Tory King, Chandler Keenan, David Wray, Matt James, and Jo Jo Curiel were All-KCAC Honorable Mention.
Mike Talton earned All-KCAC First Team honors in a season that he finished first in the KCAC in passes defended and second in the KCAC in interceptions. Chris Story also earned All-KCAC First Team honors in 2010. Story anchored the defensive line for Sterling and consistently took on multiple blockers for the Warriors during the season.
Senior Mike Danski's performance anchoring the offensive line in 2010 earned him an All-KCAC Second Team selection. Danski was one of the members of an experienced offensive line that allowed Sterling to finish second in the KCAC in rushing yards per game. Jesse Bundrage was one of the beneficiaries of the offensive line this season and earned All-KCAC Second Team as well. Bundrage averaged 74.1 yards per game for the Warriors in 2010.
Sterling's All-KCAC Honorable Mention players consisted of seven defensive players, four offensive players, and one special teams player. With the help of these players, Sterling was able to finish the season with a 7-3 record, 6-3 in the KCAC and finish third in the conference.