Alumna named SC Psychology Professor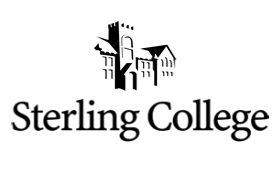 Dr. Jennifer Dyson '02 of Romeoville, Ill., will return to her alma mater as assistant professor of psychology for the fall 2013 semester. Dyson graduated from Sterling College with a B.A. in Behavioral Science. She received her M.S. in Clinical Psychology from Emporia State University, and her M.A. in General Theology and Psy.D. in Clinical Psychology from Wheaton College.
For the past six years, she has worked as a licensed clinical psychologist at Heritage Professional Associates in Hinsdale, Ill. Dyson has teaching experience at Emporia State University, Wheaton College and Crown College over topics including counseling, developmental psychology and cognitive behavioral therapy and is published in Teaching of Psychology and Journal of Psychology and Theology.
"Jennifer is an exciting addition to the faculty at Sterling College," said Dr. Greg Kerr, vice president of academic affairs. "She understands the mission and culture of the College which will be a dynamic advantage for her transition onto faculty. Her wealth of educational and practical experiences will be an asset in the classroom."
While a student at Sterling College, Dyson participated in basketball, soccer, Alpha Chi, Student Government Association, band and Evans Hall Council.