Amanda Xydis to perform senior vocal recital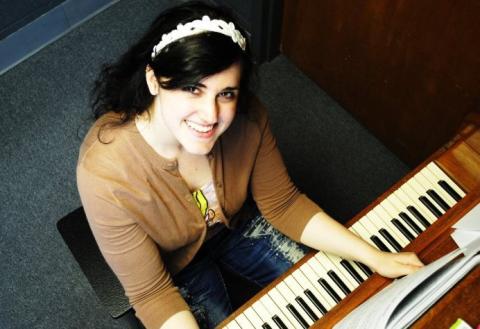 Amanda Xydis, senior at Sterling College, will perform her senior recital at the Sterling United Presbyterian Church on Friday, May 10. The vocal recital will begin at 7:30 p.m. and will last approximately 50 minutes. The public is invited to attend this free event.
Xydis's recital is titled "τέσσερα," Greek for "Four." The title was chosen because the recital will be divided into four sections and is dedicated to the memory of Xydis's dad and grandmother who were both Greek.
Xydis will perform a variety of pieces in fulfillment of her B.A. in Music with a vocal emphasis and minors in English and Theatre. Her songs will be performed in four segments including grief, love, joy and hope, each representing a year of her journey at Sterling College. The sections will include arias from various operas, art songs and musical theatre pieces.
Over the past four years, Xydis performed in the musicals "Working," "Pirates of Penzance" and "Godspell." She has also been a member of Sterling College choral groups and been an officer in the Musicians at Sterling College club.
Xydis is from Ann Arbor, Mich., and is the daughter of Kathleen Xydis. She will be attending graduate school at the University of Northern Colorado for vocal performance in the fall.