Anonymous $150,000 gift for scholarships received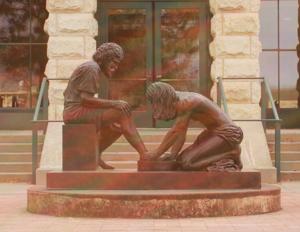 An anonymous donor has significantly influenced future Sterling College students by giving $150,000 to the endowed scholarship fund for future scholarships.
"These friends strongly believe in the College and its importance to the Sterling community. They feel blessed by God and wanted to bless the College and keep it strong. The funds will go into the general scholarship endowment, thereby helping provide funds for student scholarships in the future," said Dr. Marvin Dewey, associate vice president for leadership giving and special projects.
This donation supports the College's five-year strategic plan focused on developing its academic program. Specifically, this gift helps develop the infrastructure by growing the scholarship endowment.
The strategic plan was developed in 2011, with a task force made up of 25 representatives from the College administration, faculty, student body, alumni, Board of Trustees, and the Sterling community. It was finalized by the Board of Trustees in 2012 and will extended through 2016. The plan includes three broad objectives to strengthen the academic core, enrich the student academic experience and develop the infrastructure.