Anthony W. Thompson '69 named as 2009 Oscar Schmidt Convocation Speaker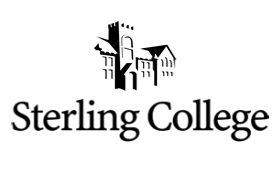 Tuesday, February 24, 2009
On Friday, February 27, Sterling College will host Anthony W. Thompson, chairman and CEO of Thompson National Properties, as its 2009 Oscar Schmidt Convocation speaker. The event will be held at Culbertson Auditorium on the Sterling College campus at 10:00 a.m. The event is open to the public.
Thompson has strong ties to Sterling College. He is a 1969 alumni and Chairman of Sterling College's Board of Trustees. He is also very well qualified from a business viewpoint to be this year's Oscar Schmidt lecturer. Thompson is one of the most respected names in real estate today. He has over 35 years of experience in portfolio management and has held a Series 1 license with the Financial Industry Regulatory Authority, Inc. since 1969. He has founded three companies in the past decade and overseen the investment of nearly $3 billion of equity in 250 properties nationwide on behalf of 30,000 investors.
In 1998 Thompson founded Triple Net Properties, LLC, with four employees. In December 2007, his second company, NNN Realty Advisors, Inc., completed a reverse merger with Grubb & Ellis Company. The combined entity had more than 6,000 employees with 220 million square feet of commercial property under management. In 2008 Thompson launched Thompson National Properties (TNP) to take advantage of a recessionary real estate market and pursue emerging investment opportunities. TNP is a forward-thinking company that specializes in providing value-added real estate investment opportunities and asset management to high net worth domestic, foreign, and institutional investors.
One of TNP's most recent acquisitions testifies to Thompson's innovative leadership. In February of this year, TNP, partnered with Shangri-La Construction, announced the acquisition of an 11-story office building in downtown Las Vegas. They will renovate the building to achieve a Silver certification under the U.S. Green Building Council's LEED (Leadership in Energy and Environmental Design) Rating System. Upon completion, it will become only the second LEED-certified building in downtown Las Vegas.
The Oscar Schmidt Lecture Series is an endowed series by C. Oscar Schmidt, Jr. of Cincinnati, Ohio, that occurs on three campuses across the country: Sterling College, the University of Iowa, and the Rose-Hulman Institute of Technology in Terre Haute, Indiana. Schmidt was strongly oriented in the free enterprise system and intended that the series assist undergraduates in understanding the system and how it continues to help the success of the United States.