Archbold, Tramble Named NAIA All-Americans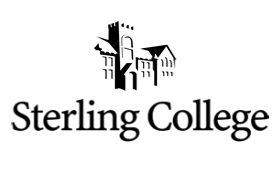 Kansas City, Mo. – The National Association of Intercollegiate Athletics (NAIA) has announced the 2011 NAIA Baseball All-Americans, as selected by the NAIA-Baseball Coaches Association (BCA) All-America Selection Committee. Seventeen players were selected to each the First and Second Teams, while 36 other players were honorable mentions. Sterling College's Andrew Archbold was named a Second Team All-American while Wesley Tramble was named an Honorable Mention All-American.
Archbold, a senior, was named the 2011 KCAC Player of the Year, First Team All-KCAC, and is a member of 2011 KCAC Gold Glove team. While playing centerfield for the Warriors, Archbold had 71 hits and a 0.408 batting average. Andrew was extremely dangerous on the base paths in 2011, stealing 29 bases on 31 attempts. In the field, Archbold committed only four errors and had a fielding percentage of 0.967.
Tramble was named the 2011 KCAC Pitcher of the Year and First Team All-KCAC after going 9-0 in 10 starts and 11 appearances during the season. With a miniscule 1.48 Earned Run Average (ERA) in 61.0 innings, Tramble was by far the most dominant pitcher in the KCAC. Opponents had a batting average of 0.215 against Tramble and only scored 11 runs on the Warrior's ace during the season.
On the season, Sterling went 28-25, 20-8 in the KCAC, finishing second in the KCAC regular season standings and third in the KCAC Championship Tournament.