Art and Design adds photography concentration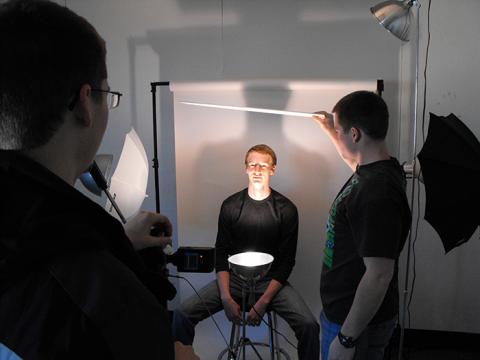 The Sterling College Department of Art and Design is adding a concentration in photography, available to students beginning in the fall semester of 2013. The new concentration focuses primarily on digital photography, but print photography will also be taught during the course work. The department currently offers concentrations in illustration, drawing and painting, self-directed, graphic design, fine art and studio art, ceramics and sculpture, and art and design education.
According to Daniel Swartz, chair of the department of art and design, the addition of the photography concentration is the next logical step for the program as there is greater interest in incoming freshmen to pursue photography specifically. The department currently offers three levels of photography and has the equipment and materials available to work with the traditional black and white print photography chemical process.
"We want our students to have options and marketability when they leave Sterling College," said Swartz. "We hope that by increasing our training in photography, it will give our graduates more options for when they leave. We encourage our art students to pursue multiple concentrations, to better prepare themselves for the future. You never know what God is going to call you to, and the more skills you have the more prepared you will be for those unpredictable twists and turns in life."
Offering a photography concentration can complement other concentrations currently being offered in the department.
"Having this concentration in the department will also strengthen both our fine art and graphic design students. It will give them more specialization and training in tools that will help them achieve their vision. It is particularly great for graphic designers, as they become more of a 'one man shop' being able to go out on the field to photograph and then create the accompanying layouts as well," said Swartz.