Art Department Hosts Juried Student Art Show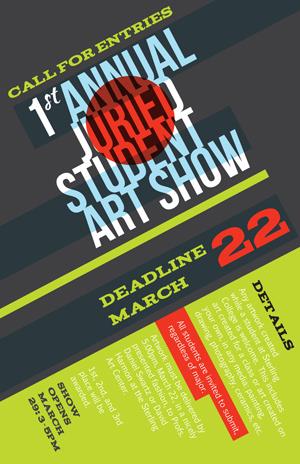 The Sterling College Art Department, will host the 2012 Annual Juried Student Art Show, beginning Thursday, March 29. The work will be on display for three weeks and the gallery is open Monday through Friday from 8:00 a.m. to 3:00 p.m. The exhibit will be in the gallery of the Sterling College Art Center at the corner of West Washington and North 8th Street, one block south of the Gleason Athletic Complex.
The show is open to all media and will be judged by Assistant Professors David Harmon and Daniel Swartz. Non-art majors are encouraged to participate, especially those who are taking art classes as electives. The show is held in conjunction with the Sterling Art League, a recently developed student organization.
 "I hope that this show will raise awareness about the art program in general, and that it will also draw a wide variety of students and a diverse amount of artwork from non-art majors, as well," said Courtney Huber, president of the Sterling Art League. Huber, along with fellow artists, wanted to create an organization to promote the study of art, foster creative fellowship across campus, and expand the relationship between art and faith.