Art Gallery to showcase new professor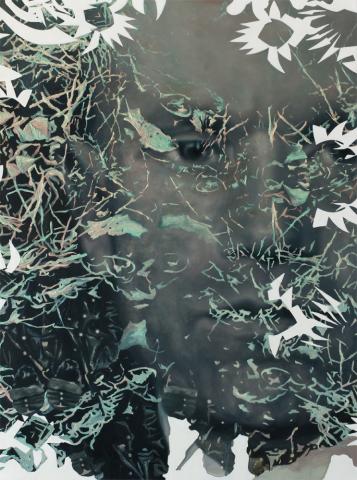 Wednesday, August 29, 2012
The annual faculty art show will feature the work of Sterling's newest addition to the art and design department, Assistant Professor Hanna Kozlowski-Slone. The exhibit titled "Between Spaces, Holes, and Absences" will have an opening reception in the Sterling College Art Gallery on September 6 from 6-8 p.m., with a chance to hear Kozlowski-Slone talk about her work at 6:30 p.m.
Kozlowski-Slone's work will feature a variety of media, including paintings, drawings, paper-cuts and mixed media pieces.
"Though disparate in media, this body of work documents my personal trajectory through the conventional subjects of the figurative and decorative motif," said Kozlowski-Slone. "By employing traditional Polish paper-cut designs known as wycinanki, it generates a dialogue surrounding my own heritage and family history. Rather than function as ornamental overlay, however, the motifs in my work are deliberately orchestrated to create spaces, holes, and absences within the imagery, becoming much more expressive in nature."
Kozlowski-Slone earned a B.A. in Art from Anderson University (SC) and an M.F.A. in Visual Arts with an emphasis in Painting from Clemson University.
The exhibit will be on display September 6-20.