Ashley Hasart to perform senior vocal recital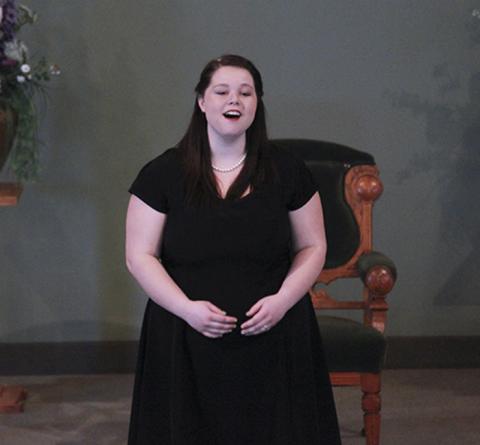 Wednesday, December 4, 2013
Sterling College senior Ashley Hasart will be performing her senior vocal recital on Dec. 10 at 7 p.m. at the Sterling United Presbyterian Church. The public is invited to attend the recital which will last for approximately one hour.
Hasart has divided her recital into two parts. The first portion will focus on traditional music. During this section, Hasart will perform in five different languages and using an operatic style. Hasart will use the second portion of her recital as an audition for graduate school. In this portion, she will sing in six different genres: pop, jazz, musical theatre, holiday selections, country and pop folk.
While at Sterling College, Hasart has been involved in Music at Sterling College, or MaSC, serving as the treasurer her freshman year and the vice president her sophomore year. She has participated in choir during all four years at SC.
Hasart, a music major with an emphasis in vocal performance and a Christian ministries minor, is from Norco, Calif. She is the daughter of Peggy and Mike Hasart. To further refine her skills, she will be pursuing a recording certificate in music engineering after graduation.
Sterling College is a Christ-centered, four-year college located in Sterling, Kan., with a mission to develop creative and thoughtful leaders who understand a maturing Christian faith. For more information, visit www.sterling.edu.