Ashley Kraft named 2nd Team All-American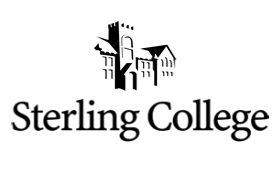 Sterling College junior Ashley Kraft received NAIA Division II All-American honors following her impressive individual season and leading the Lady Warriors to a 23-8 overall record and a trip to the NAIA Division II national tournament. Sterling also won both the KCAC regular season and conference tournament title this past year.
Kraft, 5'10, forward was named to the NAIA All-American Second Team after averaging 16.42 ppg and 8.52 rpg for SC during the 2007-2008 campaign. Kraft, a Ransom, Kansas native is the third Sterling College women's basketball player to be named to the NAIA All-American Second Team. Kraft's other accomplishments this past season were:
2007-2008 KCAC "Player of the Year"
2007-2008 KCAC Unanimous First Team
2007-2008 KCAC "All-Defensive Team"
Three time KCAC "Player of the Week"
Kraft also recorded nine double-doubles this past season and led the Lady Warriors in field goal percentage 51.3% and steals 2.77 per game.
"This is a tremendous honor for Ashley to receive," said Head Coach Lonnie Kruse. "This is a testimony to how much work she has put in coming off two knee injuries. She is an extremely tough competitor and it's great for her to be recognized by everyone that has seen us play."
Kraft is majoring in business administration at Sterling. She is the daughter of Aaron and Candy Kraft of Ransom, Kansas.