Athletic Training Education Program Earns National Accreditation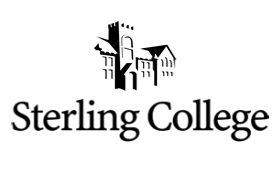 Sterling College is proud to announce that the Athletic Training Education Program has been given the Continuing Accreditation award by the Commission on Accreditation of Athletic Training Education. The athletic training program has met all of the nationally-recognized Standards for Entry-Level Athletic Training Education, to receive the highest award of reaccreditation for ten years. The CAATE commends Sterling College for its "commitment to the advancement of quality education in Athletic Training," as well as its "dedication to the preparation of highly qualified Athletic Training professionals."
To earn reaccreditation, the Sterling College Athletic Training Education Program completed a self-study addressing how the program satisfies over 70 national standards and objectives. The process of self-evaluation took a year as the Athletic Training department poured over curriculum and practicum requirements to make sure it met the CAATE standards. Vice President for Academic Affairs, Dr. Gregory Kerr, congratulated the department for its "tireless efforts and commitment to quality."
The Athletic Training Education Program also endured an on-site visit from the CAATE where administration and faculty answered questions on the classes and practical experiences a student undergoes before completing the athletic training program. Administration, faculty, and staff also answered questions about the curriculum and student expectations, while students were quizzed on their knowledge and patient interaction. Additionally, local partners of the ATEP program were inspected for adequate practicum facilities.
The CAATE commended Sterling College's athletic training program on their family-like atmosphere, teamwork, and caring nature of the students. They noted the camaraderie of the administration, faculty, staff, and students as one of the program's strengths. Also mentioned was the students' compassion for their patients, embodying the vision of Sterling College to develop servant leaders. Pete Manely, the director of athletic training, said of the comment, "We like to teach kids how to take care of other people's hearts."
The CAATE standards are sponsored by the American Academy of Family Physicians, the American Academy of Pediatrics, the American Orthopedic Society for Sports Medicine, and the National Athletic Trainers' Association. Entry-level programs certified by the CAATE teach rigorous academic content and procedural knowledge. Upon graduation, students to take the Board of Certification test to be licensed athletic trainers. Graduates from Sterling College know they are ready to face this national test.