Bellevue Edges Sterling in Close Contest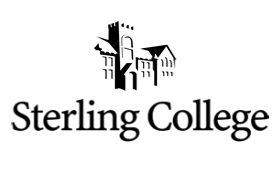 Friday, November 19, 2010
Sterling, Kan. - #3 Bellevue University came into the Gleason Center on Friday night and was immediately engaged in a fierce battle with the Sterling College Warriors. The Bruins would use every trick up their sleeve to escape with an 81-75 victory over Sterling. Sterling engaged Bellevue from the tip and forced the Bruins to earn the victory on the Warriors home floor.
In the first half, the Warriors would be out rebounded 25-13, but would force Bellevue into six turnovers. Despite being beaten by Bellevue in almost every statistical category in the first half, the Warriors were able to ride a late run capped off by a Trent Stutzman buzzer beater to go into the half trailing only 34-39.
Sterling came out fighting again in the second half. Stutzman and Cody Brazelton became the go to players for Sterling in the second half. Unfortunately for Sterling, the Warriors had no answer to the quickness of Bruin guard Jelani Johnson. Johnson used his quickness and strength to finish consistently at the rim all evening, scoring 17 points on 6/9 shooting. When the final buzzer sounded, Sterling was the loser in a very close contest, 81-75.
Stutzman led all scorers in the game with 21 points. Brazelton added 16 points and 8 rebounds for Sterling. Adam Brown finished in double-figures with 15 points and Raheem Odomes scored 11 points.
With the loss, SC drops to 2-4 on the season. The Warriors will be in action again tomorrow in the second day of the Warrior Classic. Sterling will face-off against Union College at 8:00pm in the Gleason Center.
Defense Leads to Sterling Victory