Biederer, Warriors Finish in Fourth at Home Tournament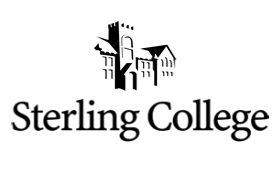 Hutchinson, Kan. – Beautiful weather accompanied the Sterling College Warrior Golf Team to the Highlands Golf Course in Hutchinson for the Sterling Spring Invitational Golf Tournament. Ben Biederer was the top scorer for the Warrior Men in the tournament, finishing fourth in the tournament with a two round total of 151, three strokes back of the champion. As a team, SC finished in fourth with a team score of 641 behind Southwestern College, Bethel College, and Bethany College. Alexa Pelton and Katelynn Cantrell were the only two Lady Warriors to compete and finished tied with each other for fifth place on the women's side.
Men
Biederer had an excellent first round for Sterling and finished the first day tied for the lead with Southwestern's Jordan Lytton at 74. On the second day, Biederer turned in a good round at 77, but not good enough to pass Lytton's second round 74. Strong second rounds by Bethel's Zach Frey and Hasting College's Ben Vigil dropped Biederer to fourth in the tournament.
Deuce Stevens had the second best score for Sterling with a two round total of 161 and finished in 18th place. Jake Bowser finished with a 164, Jacob Gose finished at 165, and Jackson Ronnei finished at 174 to round out scoring for the Sterling varsity squad.
Sterling also fielded a junior varsity squad in the tournament. The junior varsity finished the tournament in ninth. Layton Bogle led the junior varsity with a 162, Stephen Austin scored a 168, Luke Redmon scored a 170, and AJ Baumgardner scored a 172.
Michael Gutzmer competed as an individual from Sterling and finished with a even 200.
Sterling's final meet will be on May 2 and 3 for the KCAC Conference Championship in Garden City, Kansas.
Women
Because only two players competed for the Lady Warriors, Sterling was unable to compete in team scoring; however, both SC women competed well and ended up tied for fifth place in the tournament.
Cantrell turned in the better first round, scoring a 96 compared to Pelton's 98. Pelton improved on her score in the second round, turning in a 94 for a 192 total. Cantrell matched her first round total of 96 to end also with a 192 total.
Sterling's final meet will be on May 2 and 3 for the KCAC Conference Championship in Garden City, Kansas.