Big Changes in Store for Mabee Library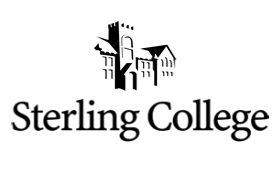 Students at Sterling College will see big changes at Mabee Library in December. Looking for library books will be more like shopping on Amazon with the new library catalog on the Sterling College Web site. This past year Mabee Library Director Valorie Starr applied for a matching grant offered by the South Central Kansas Library System (SCKLS). Three grants were available. Open to any SCKLS member library, the grants were awarded based on the merit, quality and completeness of the submitted applications. Starr's application was chosen as one of the top two grant recipients. Sterling College received every dollar of the maximum award possible, $25,000.
Starr applied for the grant because she believed the current catalog to be outdated, not user-friendly and inefficient for the limited staff in the library. The new catalog will look more like Amazon with a shopping cart, easier log in for students, sidebars with other information and an overall better look. "Our mission is to provide services and resources to help students do their work," said Starr, "and this will do just that. This is a better resource for students, more like the websites they are used to visiting every day." Along with the improved service, Starr projected that the change will save Mabee Library over $30,000 in the course of five years.
Students should see the change to the interface late December of 2010.