Big Inning Lifts Softball Over College of Saint Mary (Neb.)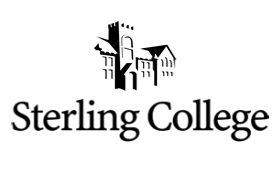 Hutchinson, Kan. - In the final game of the first day of the Sterling College Softball Tournament, the Sterling College Lady Warriors defeated the College of Saint Mary (Neb.) 7-3. The Lady Warriors used a six run fourth inning and a strong pitching performance from Courtney Bell to earn the victory.
Bell started the game with three perfect innings and Sterling took a one run lead in the bottom of the second by scoring off of two hits.
The College of Saint Mary tied the game in the top of the fourth scoring on just one hit.
In the bottom of the fourth, the Lady Warrior offense exploded. Sterling was able to string together six hits in the inning that resulted in six runs. Surprisingly, no home runs were involved in the inning and SC took a 7-1 lead into the fifth inning.
Saint Mary cut into the lead in the top of the fifth inning, scoring two quick runs. Bell would settle down and prevent any more damage in the fifth, allowing the Lady Warriors to maintain their 7-3 lead.
In their half of the fifth, Sterling threatened putting a runner in scoring position. However, the Lady Warriors would not be able to capitalize and would leave two players on base in the inning.
The sixth inning would be scoreless for both teams, setting up Bell to close out the game in the top of the seventh for Sterling. Bell would induce a ground out from the lead off batter and then would strike out the second batter. Saint Mary would start a two rally by getting a single, but Bell would shut it down quickly, getting the next batter to groundnut to end the game.
Bell earned the complete game win, pitching 7.0 innings and giving up only three runs. Sterling went 2-1 on the day in the Sterling College Softball Tournament. The Lady Warriors lost the opening game to Graceland University, and then beat Haskell Indian Nation before defeating the College of Satin Mary in the final game of the day.