Brazelton Named to the All-America Third Team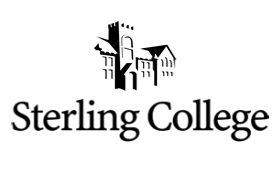 Wednesday, March 16, 2011
Kansas City, Kan. - Sterling College's Cody Brazelton has been named to the 2011 NAIA Division II Men's Basketball All-America Third Team for the first time. The NAIA announced the All-America Teams this afternoon on the NAIA website. Brazelton earned the All-American Honors in his junior season for Sterling this season.
This season, Brazelton scored 470 points in 32 games for a 14.7 points per game average and earned All KCAC First Team honors. In 2010-2011, the Warriors were Champions of both the KCAC Regular Season, and KCAC Championship Tournament, making it to the 2011 NAIA Division II Men's Basketball National Championship Tournament where they were knocked out by Oklahoma Wesleyan University in the Opening Round.
Cody's highlight game of the 2011 season came against Kansas Wesleyan University on February 10. In the Sterling victory, Brazelton scored a season high 31 points on 14 of 22.
After his junior season, Brazelton has scored 914 points for Sterling and pulled down 456 rebounds. In 2011-2012, Brazelton along with fellow junior Trent Stutzman, will be the offensive focal points for the Warriors.
Sterling finished the 2010-2011 season with a 21-11 overall record and won both the KCAC Regular Season and Tournament Championships.