Brookman earns bid to NFA Nationals in debate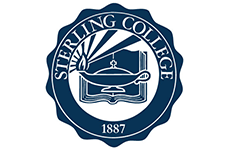 Wednesday, November 1, 2017
Senior Gage Brookman will return for his fourth trip to the National Forensics Association National Tournament, having earned his bid at the Missouri Mule Tournament at Central Missouri University. Brookman was one of two Sterling College students to come home with awards from the tournament.
"Gage is excited about the topic and the competition this year, as enjoying the topic and believing in the arguments being made makes it much easier for him to prepare for and compete over the long weekends," said Coach Ken Troyer.
In forensics, freshman Adam Moore of Hutchinson, Kansas, finished his first collegiate tournament by bringing home fourth place in After Dinner Speaking. Also competing were senior Dara Quastad of Inman, Kansas, and sophomore Bethany Jenkins of Burns, Kansas.
Brookman finished the Lincoln Debate tournament in second place after finishing ahead of most of the field of 59 competitors from the likes of the University of Central Missouri, Western Kentucky University, Missouri State University, Texas A&M and many others. He earned his national bid early this season by advancing to the octa-final round of competition.
Both Sterling College Debate and Forensics will attend the Sooner Showdown Nov. 3-5 at the University of Oklahoma in Norman.