Brown Named KCAC Player of the Week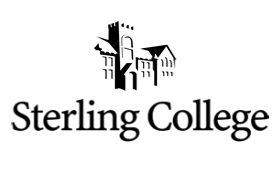 WICHITA, Kan. – Adam Brown of Sterling College is the KCAC men's basketball player of the week. The 6-4 Junior Forward from Houston, Texas scored 38 points, while shooting 66.7% from the field in two KCAC games this week as the Warriors improve their conference record to 5-3.
Sterling defeated Bethel College on January 12th, 94 to 68. Brown scored 18 points and grabbed seven rebounds in 26 minutes of play. Against Tabor College on January 14th, the Warriors won 76 to 66 over the Bluejays. Brown played 34 minutes and produced a double-double, along with three blocks for the Warriors.
During the two-game stretch Brown averaged 19 PPG and 8.5 RBP while shooting 0.667 (12-18) from the field and 0.667 (14-21) from the line.
2011 – 2012 KCAC Men's Basketball Players of the Week
Nov. 21
Samson Shivers, McPherson
Nov. 28
Chris Crawford, McPherson
Dec. 5
Jordan Crawford, McPherson
Dec. 12
Koury Clayton, Southwestern
Jan. 9
R.J. Jarrett, Southwestern
Jan. 16
Adam Brown, Sterling